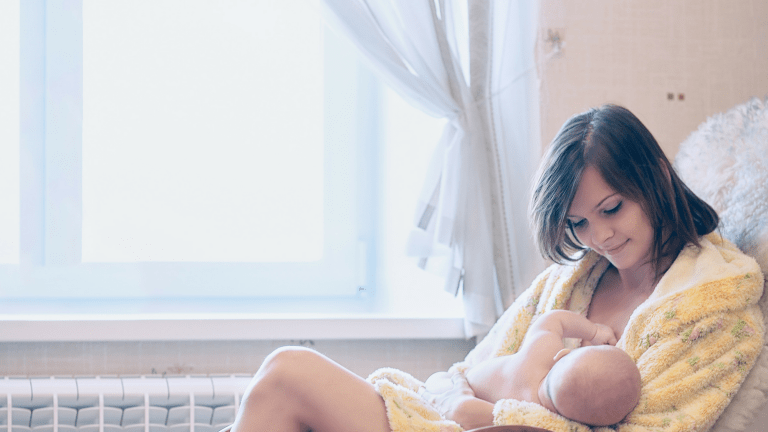 Ellie-Breastfeeding Made Easy & Target Giveaway
Handle breastfeeding challenges with Ellie!
It's World Breastfeeding Week and we are here to support all mamas that make the choice to breastfeed. I became a mama over 10 years ago and while I was pregnant I made the decision that I would breastfeed my child. I tried to read as much literature as I could and ask my breastfeeding friends my many questions but nothing prepared me for when my son was actually placed in my arms. Breastfeeding is natural, I thought, so how can it be challenging? Won't the baby just know what to do? Won't my own motherly instincts just kick in ? I can say that I wish Ellie was readily available at my fingertips when I was a breastfeeding mama because I had questions, so.many.questions!
Ellie is a virtual breastfeeding assistant for new mothers (and those that need support!) that identifies and treats common breastfeeding challenges. Think of Ellie as your own personal lactation consultant. She can "chat" with you so that as a mom you can receive round-the-clock information, troubleshooting guidance and access to resources to help overcome any and all breastfeeding challenges.
Check out Ellie and see how this virtual Breastfeeding assistant can help you solve your breastfeeding challenges.  Not ready to say, "Hello"?, Click on the image below "Learn More". 
There are a few key factors that make Ellie the "go to" resource for any breastfeeding mama:
~Easy to Use- Simple and straight forward (because no one needs to struggle any more at 3 AM!)
~Accessible- resources are available 24/7 with no delay in finding solutions to your problems or answers to your questions
~Social Media- Ellie communicates with you over Facebook Messenger so you can access her anytime, anywhere
~Time Saver-No complicated searches to contend with in the middle of the night-reach out to Ellie and save time by avoid yet another google search
~Fast and Reliable- Receive credible information, reliable support from credible professionals and vetted resources to answer any questions you may have from the basic "getting started" ones to the "I am engorged, now what?!" 
TRY ELLIE for free! 
And to get all of your baby needs, we are partnering with Ellie (your new virtual breastfeeding assistant!) and giving away a $300 Target Gift card! 
Here's how to be entered to #win!
Simply Click on the Rafflecopter link to get started. To enter the giveaway, please "try Ellie" for FREE and submit "feedback" form to be eligible as a random winner. 
This is a sponsored post. All opinions expressed are our own. Rafflecopter will be used to help facilitate the giveaway.