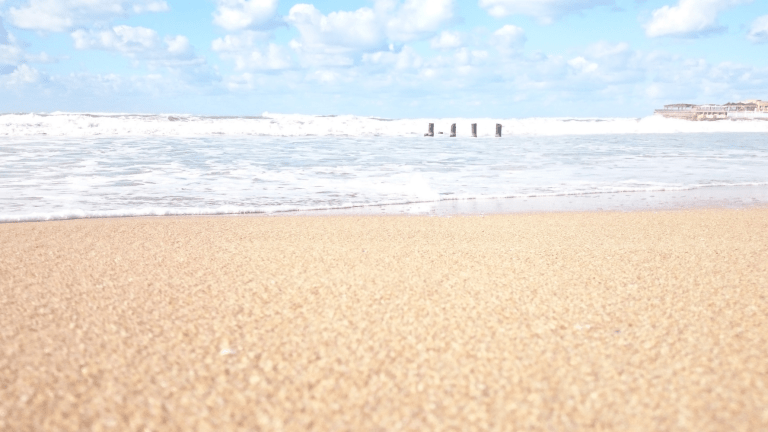 Publish date:
Best Beach Towns to Live In
If relaxing summer days at the beach are making you rethink the daily grind of city life, then perhaps it's time to consider a move. While living by the ocean might sound perfectly idyllic, it, of course, comes with some downsides. 
Still, if you're ready to trade in high rises for high tide, then you'll want to check out these 10 destinations. WalletHub determined the Best Beach Towns to Live in by comparing 192 cities across 62 key metrics. The data set ranges from housing costs to share of for-sale waterfront homes to quality of beach water.
Top 10 Beach Cities to Live In
1. Naples, FL
2. Lahaina, HI
3. Newport beach, CA
4. Carlsbad, CA
5. Boca Raton, FL
6. Sarasota, FL

5 Pretty Ways To Organize Your Jewelry
I admit - I'm guilt. Despite my best efforts, my "jewelry drawer" has become a tangled mess of necklaces, bracelets and earrings. This cluttered collection not only makes it hard to see what I have, but difficult to untangle the pieces I do want to wear! This summer, I'm ...read more
This Year's Coolest Jumbo Pool Floats
Pool season is almost here! I can't wait to relax, read a book, and sip a cocktail while lazily drifting in an oversized float. (Just kidding, I have two toddlers--but a swim mama can dream, right?). If you've got a staycation planned, check out this year's coolest jumbo pool ...read more
Crystal Clear and Pristine: Pool-Cleaning Tips
Tropical Storm Isaiah gave us quite the midsummer surprise here in the suburbs of New York City. We just got our power back on after a whole week of darkness! With trees down, debris everywhere, and lots of uncertainty, one thing we forgot to check on: our above ground Intex ...read more
7. North Myrte Beach, SC
8. Encinita, CA
9. Santa Monica, CA
10. Venice, FL
Just picture yourself strolling through the sand and dipping in the surf in these ten destinations. That big move sounds appealing, right? 
You can find out more about these destinations--and the pros and cons of each--HERE.
Love the beach? Nicole and family just got back from Bermuda. Get a peek inside her amazing surf-side vacation. Plus, a few fun accessories that are good for the beach--whether you're a visitor or a resident.
This is not a sponsored post.