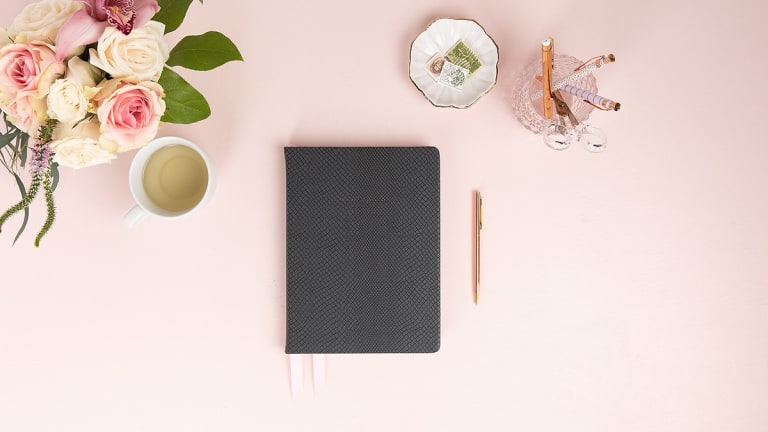 Help for Moms during the hectic Back to School Season
Useful tips to help moms get their mind, body and home ready to start off the school year.
Many adults haven't been in a classroom setting in over a decade. Getting back into the swing of things may be a little daunting at first. Shawnice Meador, Director of Career Management & Leadership at MBA UNC, has put together help fro moms during the hectic back to school season. 
Related: Journals and planners to get mom organized
Eight ways for moms to prep for back to school season
Create a space in your home dedicated to your schooling. It is important for organization and to get into "class mode" to have one space in your home to store your course materials, attend to class work and study. Get ideas here for setting up a homework nook.
Line up the babysitters. If you have kids, it is important that someone is available to watch them when you need to study or attend classes. Talk to family, friends and neighbors to see if they can lend a hand.
Buy a weekly planner. Designating time throughout your week to certain areas of your life will keep you sane. It is important to carve out periods for coursework as well as all the other commitments in your life, especially work. We love MomAgenda, use code Momtrends and Get 10% off your order.
Act like you are going back to school! Go ahead and get yourself some new notebooks and office supplies. This can get you excited for what the semester is going to bring.
Make time for sleep. It may sound cliché but getting enough sleep is vital for alertness, mental clarity and efficiency throughout the day. Try to shut down your mind and body at the end of the day so you can get a solid 7-9 hours of sleep at night.
Eat healthier. You don't have to completely change your life but eating healthy gives you more energy overall and fends off sickness (both great things when balancing work/school/life). Just aim to make ½ of your meals throughout the week filled with good nutrients and vitamins and you will notice the difference.
Form a study group early on. Many programs have an online community where you can speak to fellow students before classes start, try to form a study group so you can commit to study each week and reap the benefits of other students' subject understanding.
Scale back some of your commitments. You can certainly keep a work/life/school balance while pursuing your online education but it is important to make time for school and this could mean scaling back on some things like volunteer work, an extra job or social activities.

MORE ORGANIZING TIPS FROM MOMTRENDS
PIN IT!
Need more ideas on what to do with the kids? Be sure to follow our Organization board on Pinterest here.
Momtrends was not paid for this post.