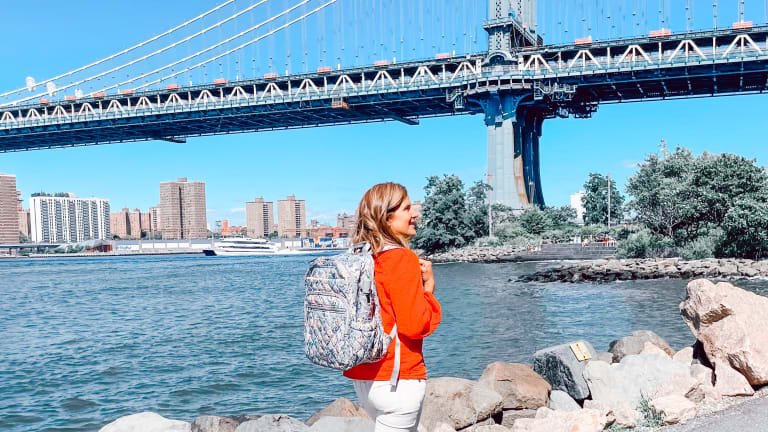 App to Help Meet New Parent Friends
Whether you've relocated or simply want to expand your circle, the Meerkat app helps families connect.
Remember when you were building your mom squad? I sure do. I was lucky enough to happen upon another new mom at a matinee designed for new parents. That snowballed into a bigger group that became my main life preserver during the first years of my first daughter's life. Now parents don't have to rely on luck and timing, moms can build a squad with Meerkat a new app to help you match to new parent friends. 
Get started downloading the FREE Meerkat app here.
We all need offline friends
If there's anything that COVID taught us, it's that humans thrive on in-person interactions. But meeting new humans isn't always easy--especially when kids are in the picture. Singles have been relying on apps for a decade to help facilitate matches, hookups and marriages. Say what you want about online dating, the proof is that it works to bring people together.
Meerkat is like a dating website for parents--minus the hookups. The app was developed to help moms find a tribe without having to suffer through meetups that offer little in the way of connection. It's ideal for folks who are new to a city or who are looking to expand on their social circle. All you need is a phone and an open mind and you'll soon be on your way to making new friends and family connections.
Getting Started with Meerkat
I downloaded the app to play with the product and it's incredibly easy and FUN to get started. 
Go to the app store on your phone and download Meerkat on iOs (Android is coming soon).
Set up your profile. You'll provide some personal information (like photos of your family, age and geography) to help power the search.
Decide what kind of interactions you're looking for...family fun or just parents. 
Identify the types of activities you enjoy and flesh out your personality. Do you want to go to cultural events or the skate park? Do you want to steer clear of politics? Spell it all out using the Meerkat prompts.
Use the app to help find your new friends.
How the Meerkat Algorithm Works
Meerkat is a 'digital-first' way of meeting new families in your area. It helps turn what can feel like an isolating experience into an expansive one. There's nothing like sharing parenting milestones and mishaps with a friend.
Whether you've relocated or simply want to expand your mom squad, this is a great new way to meet families in your area. On the app, you're shown other family profiles one at a time.
You 'like' or pass on other families and if you and another family 'like' each other, you're matched. This signals mutual interest so it cuts down on wasted time and energy. Once matched, a chat is opened up and you can get to know each other more, arrange meetups, etc.
The Benefits of Meerkat
With Meerkat you can increase your support circle and help your kids meet new and interesting friends that they otherwise wouldn't. The more the merrier! For all of us who have experienced loneliness or isolation, it's time to reach out and make a new friend or two on Meerkat.
True friends can be like finding a needle in a haystack, but Meerkat sifts through all that hay for you. 
Learn more at www.getmeerkat.io/
Five Great New Mom First Dates
All set with a match? Let me suggest a few first outings for you and your Meerkat match beyond a trip to the playground.
Children's Museum: Interactive exhibits can spark conversation and also keep you moving.
Book readings: If you are a little shy, this is a good start since there is build-in chatter by the reader.
Pumpkin Patch or Berry Picking: Depending on the season an outing to a farm can put you in fresh air without being too physically demanding.
Carousels: NYC has a few gems and a trip to the carousel can be a short meet up to test the waters or it can turn into a longer play day with lunch and snacks at a nearby park.
Farmer's Market: Shop for yummy veggies as you get to know your new pal. It's a cheap first outing that's full of things to see and conversation starters.
This is a sponsored post.