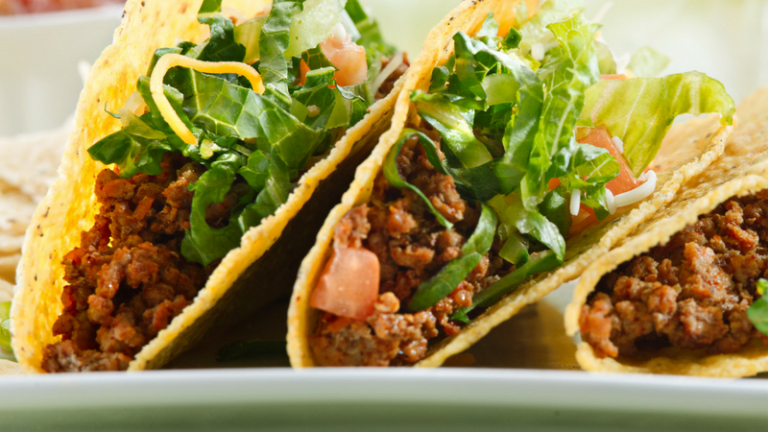 Any Day Is Taco Day
The Go-to Meal Just Got Simpler and Tastier Thanks to Island Spices
Truth: Until recently, I only used pre-mixed taco-spice packets from the grocery store in my #TacoTuesday (and Wednesday and Thursday and, well, any day!) meals. I didn't really think to broaden my horizons, and mix and match spices and flavors on my own. That is, until I was introduced to Spice Islands and their ridiculously easy and delish taco recipe. 
Spice Islands' elevated premium spices take flavor to the next level. They're pure and delicious and simple; unlike those mystery taco packets which are loaded with sodium, fillers, and food coloring. (Yuck!) A little Spice Islands' garlic, cayenne pepper, and cilantro, mixed and proportioned to your personal taste (i.e. I like my tacos spicy!), and you have the tastiest chopped meat ever. You don't need lots of oil; just keep the ingredients streamlined and the process simple. Taco Whateverday has never been easier--or tastier.
Ingredients:
1 pound ground chopped meat
Spice Islands garlic
Spice Islands cayenne pepper
Spice Islands cilantro
Taco shells
Shredded Cheddar Cheese
Sour Cream
Salsa of your choice
Corn
How To Prepare
Season your ground beef or chicken with Spice Islands garlic, paprika, and cilantro. Cook well.
Prepare your taco shells by heating for 5 minutes in the oven at 350 degrees.
Place your Tacos on a plate or platter, and fill with your seasoned beef. Add toppings.
This is not a sponsored pots. Thank you to Spice Islands for the sample and the tasty recipe.