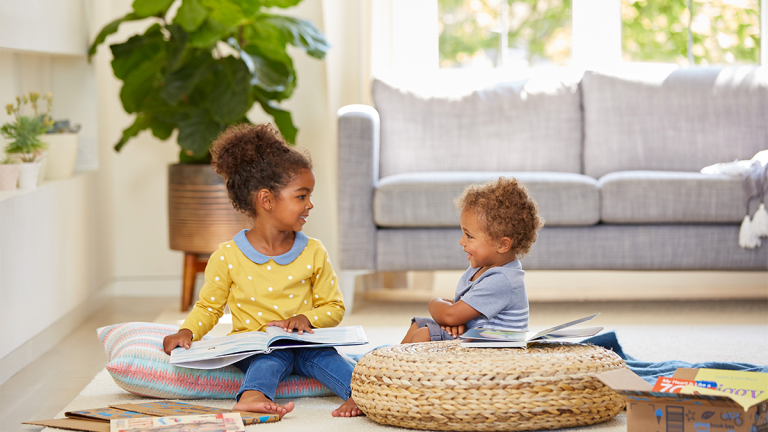 Amazon Deals for Little Book Lovers
Give your kids the gift of books
We've got a great Amazon deal for book lovers big and small. You know how we love books. This is a way to make sure you keep your eager readers supplied with fresh content with the convenience of Amazon Prime deliveries.
Related: Best monthly subscriptions for toddlers and babies
Amazon Prime Book Box
Prime Book Box is a subscription that delivers hand-picked children's books every 1, 2, or 3 months. Every delivery is filled with adventures! Each box contains two hardcover books or four board books to help kids discover new favorites that inspire a love of reading.
You pick the delivery frequency: 1, 2, or 3 months. The books are picked by the Amazon editors. The editors read thousands of books every year to find selections your little reader will enjoy again and again. 
Discover new favorites that inspire a love of reading—new adventures await in every box! Prime Book Box saves you up to 40% off list price, and provides the best value on hardcover books sold by Amazon.com.
What's in a Prime Book Box?
Each box contains 2 hardcover books or 4 board books. Sign up here for any Prime Book Box subscription.
MORE GEAR PICKS FROM MOMTRENDS
PIN IT!
Use Pinterest to save your favorite articles on parenting. Be sure to follow our, Gear for Baby and Kids board here.
PIN IT!
This Amazon Deals for Little Book Lovers is not sponsored.