We've got a great Amazon deal for book lovers big and small. For a limited time, get Echo Dot Kids Edition for $0.99 when you sign up for Prime Book Box. 
Amazon just announced that from March 12 through March 26, when you sign up for a Prime Book Box subscription you can also receive an Echo Dot Kids Edition for just $0.99.
Amazon Prime Book Box
Prime Book Box is a subscription that delivers hand-picked children's books every 1, 2, or 3 months. Every delivery is filled with adventures! Each box contains two hardcover books or four board books to help kids discover new favorites that inspire a love of reading.
You pick the delivery frequency: 1, 2, or 3 months. The books are picked by the Amazon editors. The editors read thousands of books every year to find selections your little reader will enjoy again and again. 
Discover new favorites that inspire a love of reading—new adventures await in every box! Prime Book Box saves you up to 40% off list price, and provides the best value on hardcover books sold by Amazon.com.
What's in a Prime Book Box?
Each box contains 2 hardcover books or 4 board books. 
It's so easy...in four steps you can get your $.99 Echo with your Prime Book Box.
Step One
If you aren't already a Prime member, please join Prime to become eligible for this offer.
Step Two
Sign up here for any Prime Book Box subscription between March 12, 2019 and March 26, 2019.
Step Three
After your first Prime Book Box order has shipped, please allow up to 48 hours for the promotional discount to be automatically applied to the Amazon account of the Prime Book Box subscription. You will receive a notification through email once your discount is ready to use.
Step Four
Add an Echo Dot Kids Edition to your cart and checkout by 11:59 pm PT April 2, 2019. Discount will be automatically applied at checkout and price will reflect $0.99 before tax.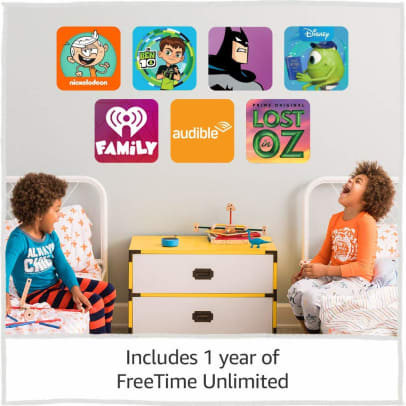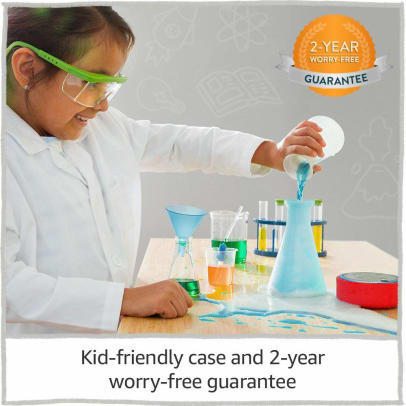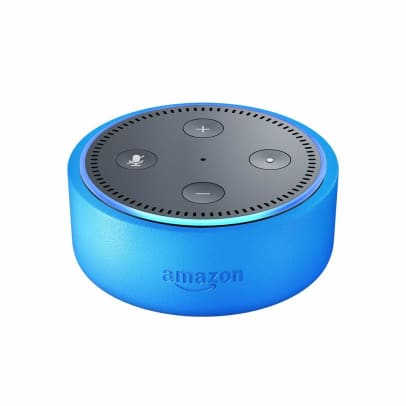 Amazon Echo Dot
With Echo Dot Kids Edition, Alexa is a kid-friendly DJ, comedian, and storyteller. Just ask and Alexa will play music, answer questions, read stories, tell jokes, and more — all with younger ears in mind. This includes one year of FreeTime Unlimited, which gives kids access to thousands of hours of fun and educational content, including ad-free radio stations and playlists, over 1,000 Audible books, and a growing list of kids skills.
Head here to see why we love the Echo Dot. 
Happy reading!
PIN IT!
This Amazon Deals for Little Book Lovers is not sponsored.