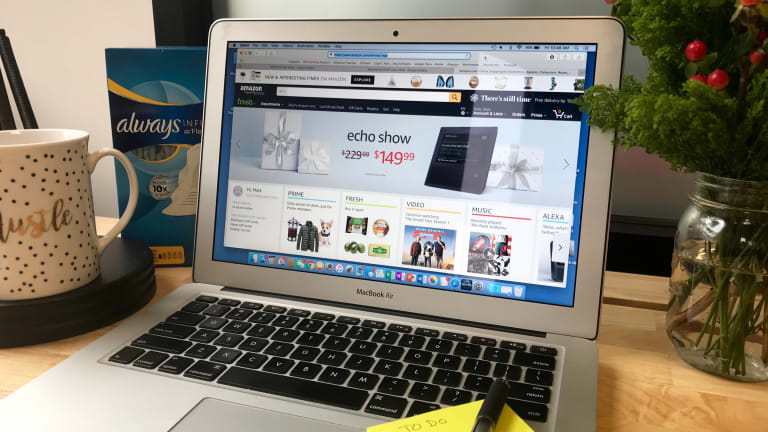 Always Be Prepared—Stock Up and Save on Your Feminine-Care Products
I feel like I'm repeatedly racing off to the pharmacy to buy tampons, pads, and feminine care products. It's never preventive and it's always an emergency. That time of the month just sneaks right up on me, and, month after month, and I find myself perpetually caught off guard.
My husband will call me on his way home from work asking if he can stop and get anything for the house:
Oh yes, we need milk, eggs, and, um, tampons and pads, please…
Is it just me?... I somehow manage to use up my supply and forget to stock up in advance. What can I say? My weeks are busy. I barely have to time to run to the grocery store to buy something to make for dinner—let alone head to my local warehouse to by pads in bulk.
Luckily, I will no longer need to "run" to my local pharmacy or find time to head to the warehouse—because now you can get your bulk supply of Always Infinity products on Amazon.com.
Yep, being prepared for your period is as easy as type, click and buy. You can get your pads, your holiday toys, and everything in between in one fell swoop. And, this month, Always has partnered with Amazon to further incentivize women to purchase pads by the case. When you buy Always Infinity multipacks on Amazon, you'll automatically receive $6 off your purchase—applied directly at checkout.
Always Infinity absorbs ten times its weight and is available in five sizes (including overnight options)—so you can find the pad that best fits your flow and panty size. The form-fitting FlexFoam material makes it feel comfortable and natural, while the wings help provide amazing protection you can feel confident about.
Best of all, I love that I can now stock up on feminine pads, save money, save time… AND save myself (or my husband!) the emergency trip to the drug store. Win-win!
This is a sponsored post.