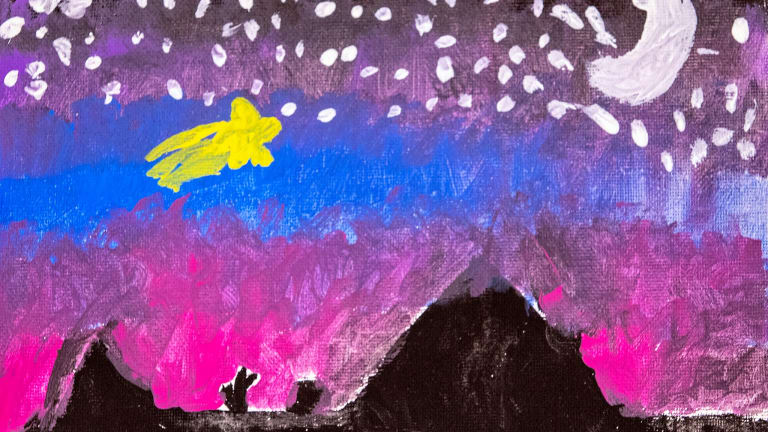 A Visit to St. Jude's Hospital in Memphis
Lancome partnered with St. Judes to raise awareness about cancer treatments through a special product offering.
Beauty products makes us look good on the outside--but sometimes they can make us feel wonderful on the inside too. Lancome partnered with St. Judes to raise awareness about cancer treatments through a special product offering. Last month, I got to go on a very special press trip with Lancome to see the donations at work.
Related: Family holiday traditions three ways to give
St. Jude's Mission
Lancome gathered a group of beauty bloggers to see the miracles taking place at St. Jude Hospital in Memphis, TN. I joined bloggers like Amy from MomSpark.com to tour the hospital and research facilities that treat nearly 6000 families a year on a need-blind basis. St. Jude was founded by the late entertainer Danny Thomas, who believed that no child should die in the dawn of life. 
When I was at the hospital I learned that it costs $1.8 million to operate the hospital every day. Since opening its doors in 1962, St.Jude has been working on pediatric cancer cures and providing the most compassionate care for sick kids. This year St. Jude celebrates 50 years of giving back to the community. They've been instrumental in helping to reduce pediatric cancer survival rates from 80% to 20%. And they haven't forgotten that at the end of the day, kids are kids.
Connecting with Care
Let's talk about Sienna (not a real name to protect the identity of the patients). She's been in and out of the hospital to treat her cancer many times over the years. Thanks to St. Jude, her family never had to worry about medical bills--at St. Jude the care is given regardless of income. And that's not all. In addition to the best cancer care around, the hospital provides free housing and meals to families. Because health care doesn't just treat a child--it treats a family. From cheerful dining halls to aquariums to sunny walkways, the hospital is set up like a school.
There is a relentless optimism about the place. When I talked to the teen girls who were getting Lancome makeovers (with a light hand!) I kept hearing about college dreams and the future. To these girls looking ahead wasn't out of the question. Cancer doesn't have the same automatic death sentence that it once had. And that's because funds have helped fuel research and cures. Mr. Momtrends lost his beloved big sister when she was just 14. Fast forward 30 years, and she would likely have survived thanks to medical progress. But we have to help. 75% of the funds at St. Jude come from the public and programs such as this one.
Find out more about the hospital at stjude.org or following them facebook.com/stjude and twitter.com/@stjude.
WANT MORE FROM MOMTRENDS?
PIN IT!
Need more ideas on what to do with the kids? Be sure to follow our Activities to Do with the Kids board on Pinterest here.
Momtrends was not paid for this post. We were given some samples and the press trip was at no cost to us.