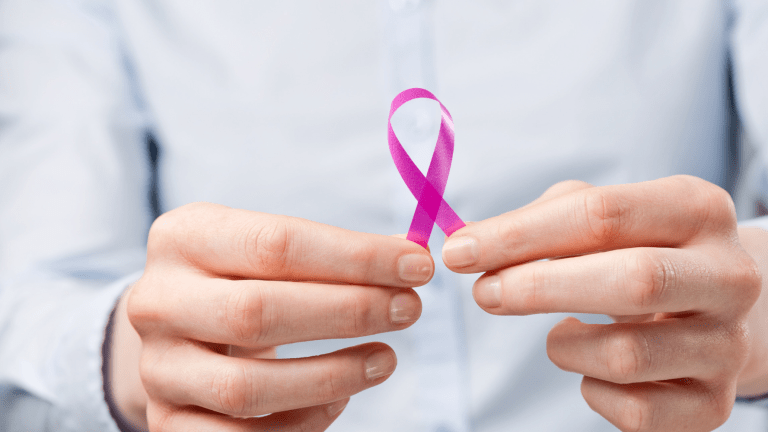 A Doctor's Tips For Reducing Your Breast Cancer Risk
October Is National Breast Cancer Awareness Month
October is just a few days away. It's also National Breast Cancer Awareness month. Breast cancer surgeon and prevention expert Dr. Steven Quay has shared his top 10 tips for reducing your risk of breast cancer.
 Top 10 tips for reducing your risk of breast cancer.
Take care of your liver. Since the liver breaks down estrogen, alcohol consumption, drug use, a fatty liver, liver disease, and any other factor that impairs healthy liver function can spur an estrogen build-up.
Eat healthy bacteria. Bacterial imbalance in the gut, and other problems that compromise digestion, interfere with the proper elimination of estrogen from the body via the digestive tract. Try including a daily probiotic to your diet.
Boost your fiber intake. Insoluble fiber binds to excess estrogen in the digestive tract, which is then excreted by the body. A fiber supplement can also affect the composition of intestinal bacteria and reduce the build-up and re-absorption of free-floating estrogen. Good sources include wheat bran, corn bran, rice bran, the skins of fruits and vegetables (apples, pears, berries, tomatoes, eggplant, zucchini and carrots), nuts (especially almonds), seeds (particularly sunflower seeds), soybeans, dried beans, and whole-grain foods.
Go organic. Some dairy and meat products may contain hormone additives, so choosing organic dairy and meat may reduce your exposure to excess estrogen.
Change up your diet. Consume weak phytoestrogenic foods, which counteract the effects of estrogen, such as pomegranate, flaxseeds, pears, apples, berries, organic non-GMO fermented soy, wheat germ, oats, and barley.
Ensure you're getting your vitamins. The body requires sufficient intake of zinc, magnesium, vitamin B6 and other essential nutrients, not only to support the breakdown and elimination of estrogen, but also to aid the function of enzymes responsible for the conversion of testosterone to estrogen.
Be mindful of what you consume. Avoid exposure to xenoestrogens from plastics, cosmetics and the birth control pill. Xenoestrogens mimic the effects of estrogens, and tend to be found in water, soil and food products.
Be soy careful. Soy has a relatively high concentration of some types of estrogens, so try to avoid unfermented soy products like tofu and soy milk.
Manage your stress. As the body responds to high levels of stress, it "steals" progesterone to manufacture the stress hormone cortisol, often leaving a relative excess of estrogen.
Sleep well. Maintaining poor sleep habits cause a reduction in the hormone melatonin, which helps protect against estrogen dominance. Aim for seven to eight hours of sleep per night in a cool, dark room.
MORE FEATURES ON FEMALE HEALTH FROM MOMTRENDS
PIN IT!
Use Pinterest to save your favorite ideas from Momtrends. Be sure to follow our Fitness and health board here.
This is not a sponsored post. Tips by Dr. Quay.