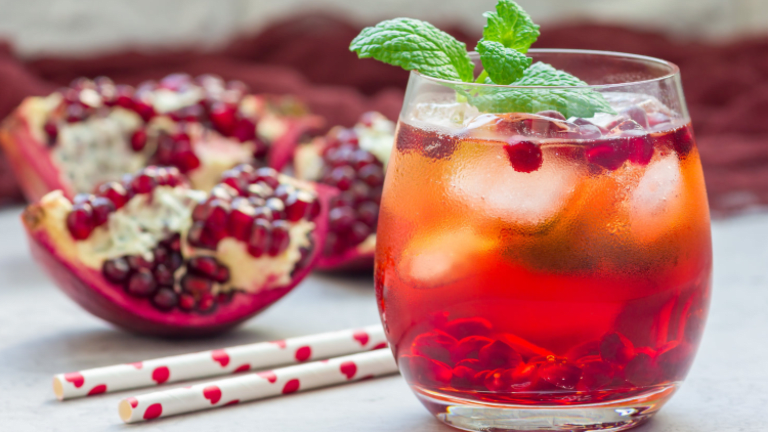 A Champagne Ginger-Beer Cocktail to Welcome Spring
Cheers to the Vernal Equinox
Spring is finally just around the corner! (Can I get a "hallelujah?!") T-minus four days until the Vernal Equinox is here, and I couldn't be more excited for the milder temps, sunnier forecasts, and breezier afternoons. We had a little sneak peek of spring yesterday in the New York area--with the thermometer reaching an impressively gorgeous 67-degrees. All I wanted to do was frolic outdoors in the green gass, go for an alfresco ladies' lunch, walk on the beach barefoot, take the kids jacketless(!) to the playground, and sip something light and bright and crisp and refreshing. 
Of course for now I'm sticking to mocktails (hello, 39th week of pregnancy), but I'm excited to take my first mixed-drink sip (in almost 10 months) in just a few short days when this babe makes her big debut! 
Yes, Mama has missed her occasional Friday happy hour cocktail, and I might just have to shake things up and try this champagne ginger-beer cocktail first. The recipe, courtesy of Brooklyn Crafted ginger beer, features a few of my favorite (spring!) things: fresh fruit and bubbly. Ahhhhh, so good.
Champagne Ginger Beer
INGREDIENTS:
16 oz (2 cups) pomegranate juice
12 oz (1.5 cups) cranberry juice
3 T lemon juice
8 oz (1 cup) peach vodka
1 bottle (750 ml) champagne
I would definitely add some fresh pomegranate seeds for taste and texture and fancy this sipper up with a lemon or lime wedge, possibly a muddled peach, and a sprig of mint! It's got a tart tang and a sweet finish and a sparkling pop that sounds too good to resist. Delish and so delightful for an early spring cocktail. Ahhhhh, March... it's time to turn the corner.
Enjoy!
PIN IT!
Want to try a different spring cocktail recipe? Try one of these Prosecco-based sippers.
This is not a sponsored post.