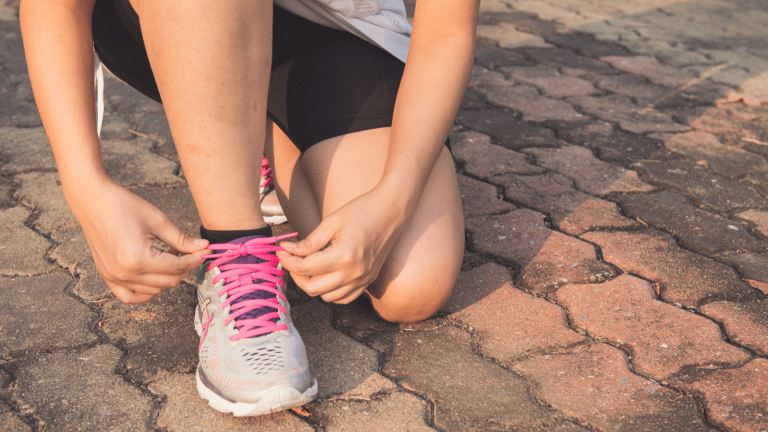 A Celebrity Trainer's Top Fitness Essentials
Absolute Must-Have Fitness and Beauty Accessories to Gear Up For Your Workout
Kit Rich, celebrity trainer and creator of the KICHGO, the big gym in a little bag that weighs than two pounds, knows a thing or two about staying fit and stylish on the go. She works 12 hours a day and has to go from work to social events breaking a sweat. Working with A-list celebs on a daily basis, she has access to all the best workout gear, beauty products and diet tips—and now she's sharing the absolute must-haves she can't live without.
When you look great, working out feels less like work. From an eco-friendly yoga mat that brings your principles to your practice to sunscreen formulated for athletes that won't make you breakout, Kit's got everything you need to break through to a new you and look and feel amazing in the process. So grab some new gear and see what it can do for your workout commitment!
Here, Kit Rich shares her must-haves:
YOGA MATS
As a Pilates devotee, I spend a lot of time on the mat and these are my favorites:
Hugger Mugger Eco-friendly Mats – Knowing that your yoga equipment is sustainable is a powerful addition to your practice. And you don't sacrifice anything on quality with these mats…nonslip with a great, grippy texture in standard thickness, all made from material that is renewable and sustainable. It's priced a bit higher at $85, but worth it.
Balance From Go Yoga All-Purpose Mat – If the eco-friendly price tag is too high for you, this mat is great quality and a steal for daily use at just $11.
YOGA WEAR
I work 12 hours a day, so I live in workout clothes and they need to meet a high standard for both performance and style. Workout gear is my uniform, but I don't want it to look like one.
Alo Yoga – I love Alo gear! It's great for any type of workout — very flattering on the body, high-quality material and very comfortable. I'm obsessed with their high-waist lounge legging. I live in them! Their high-waist Moto legging is super edgy and flattering and a great way to bring your A-game every day.
Outdoor Voices – Great everyday pieces that are super flattering, comfy and work with anyone's style. Their EcoMesh Tank Top is very airy and I just love the way it fits.
Sweaty Betty – This is the line I wear when I leave straight from training to meet someone after work. Great transitional workout wear — this is my go-to line for when I leave straight from training to meet friends after work. Just throw on one of their great jackets to go from workout to out and about.
SHOES
I'm on my feet all day long, so I can't afford to wear anything but the best, most comfortable shoes out there.
Asics—always Asics! They give the most support and they just don't quit, even on days when I'm shooting videos all day.
ON-THE-GO SNACK
Perfect for when I need a pick-me-up on the go without undoing my workout.
Perfect Bars in peanut butter – I'm obsessed with the peanut butter flavor! It's more than the typical protein bar. It's not only high in protein, it gives you a lot of energy and makes you feel full.
SKIN CARE AND BEAUTY
The downside of working out a lot is that it can wreak havoc on the skin if you're not smart about the products you use. Sweat, heavy moisturizers, the sun—they all take a toll. These are the products that help me live the active lifestyle I want while also having perfect skin.
Corrective Skincare Hyaluronic Acid Moisturizer – Great product that helps with both ends of the skincare spectrum, anti-aging and acne.
Coola Sunscreen – I'm obsessed with this amazing sunscreen that's specially formulated for athletes and great for sensitive skin! Plus, it won't make it you break out like some of the other heavy sunscreens and moisturizers.
Glossier Boy Brow and Generation G Duo – I'm a minimalist in everything except working out, so I don't want to look made up when I exercise. Glossier makeup is perfect in its simplicity and comes in a range of pretty colors that highlight your natural beauty. Boy Brow in Brown and Generation G lipstick in Cake are my go-to daily look.
111 Skin Rose Gold Mask and Sub-Zero Eye Mask – Both of these masks are game changers. Use it once a week to keep your skin looking amazing. I recommend keeping the eye masks in the fridge.
Joanna Czech Facial Roller – A great at-home facial massage tool. I love putting it in the fridge for five minutes before using it – feels so cool and refreshing!
Want more from Momtrends?
1. Fitting Yoga Into Your Mom Life
2. 5-Minute Ab Workout With Pilates
This is not a sponsored post.