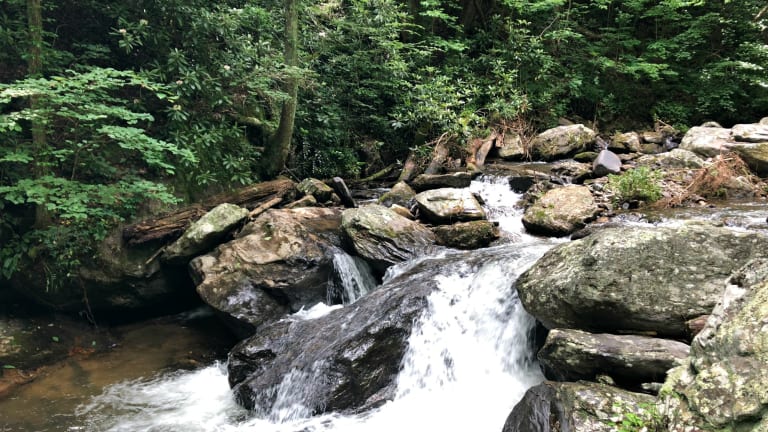 8 Road Trip Safety Tips You Need
Take a look at these helpful safety tips before you hit the open road...
Who could use some helpful road-trip safety tips? I know we're not the only road-trip lovin' fam out there! In fact, we take off on an epic road trip every summer. Blue Ridge Mountains is our happy place, so we always try to make it up there at least once in the summertime. And while we're old hands at this whole road-trip thing at this point, that doesn't mean we couldn't use some new tips. Being parents means that safety is always on our minds and any precautions we can take to keep our precious cargo safer is more than welcome! So, I connected with Bridgestone for some of their best road-trip safety tips AND their recommended tire-safety tips too! Make sure you go through this safety checklist before you head out on your own summer road adventures...
Road-Trip Safety Tips
Everything is easier with an acronym. Bridgestone recommends drivers use TRIP as a great way to remember the steps you should take to help ensure safety before you hit the road. Keith Willcome, Tire Safety Expert, Bridgestone Americas Tire Operations has just what you need...Remember, just think T-R-I-P!
Taillights and turn signals: Check to make sure all signals and lights are working.
Roadside emergency kit: Make sure you pack one. We recommend packing a blanket, extra clothes, snacks, water, flares, a flashlight, long jumper cables and a tow rope.
Inflation pressure: Setting proper inflation pressure on your tires helps ensure safety and fuel economy.
Penny test: Use a penny to determine if your tires have enough tread for the trip. Just place a penny upside down in your tread. If any part of Lincoln's head is covered by the tread, you should be road ready. If not, it may be time for new tires.
And once you've done all that, make sure you check out your tires. If your tires aren't in good shape and properly maintained, you can't get an A+ for safety, plain and simple!
Tire-Safety Tips
TireSafety.com: Check out TireSafety.com, an expert resource for tire maintenance tips and other seasonal driving information.
Inflate: Drivers should use a tire pressure gauge to check inflation pressure at least once a month, as well as before longer road trips or when carrying heavier loads. Tires can lose one psi (pounds per square inch) of pressure per month under normal conditions. To determine proper inflation pressure, drivers should refer to their vehicle owner's manual or the placard located along the driver's side door jamb of their vehicle. With the increase in gas prices (up 33 cents on average over last year), many drivers are looking for ways to improve their fuel economy. Neglecting to maintain proper tire pressure can have a big impact on fuel economy – something many drivers don't know.
Rotate: Tires should be balanced and rotated according to the vehicle manufacturer's recommendations, or every 5,000 – 7,000 miles, in order to help prevent irregular wear and maximize tread life.
Evaluate: Drivers should get into the practice of regularly checking their tires for damage or signs of tread wear that could impact traction. The penny test is a simple way for drivers to check tread depth. Again, by placing a penny upside down in the tread, drivers can easily determine if it's time to replace their tires. If any part of Lincoln's head is covered by the tread, you should be road ready. If not, it may be time for new tires.
And for more summer safety tips, check out our take on the safest sunscreen for kids!
We were not paid for this post.