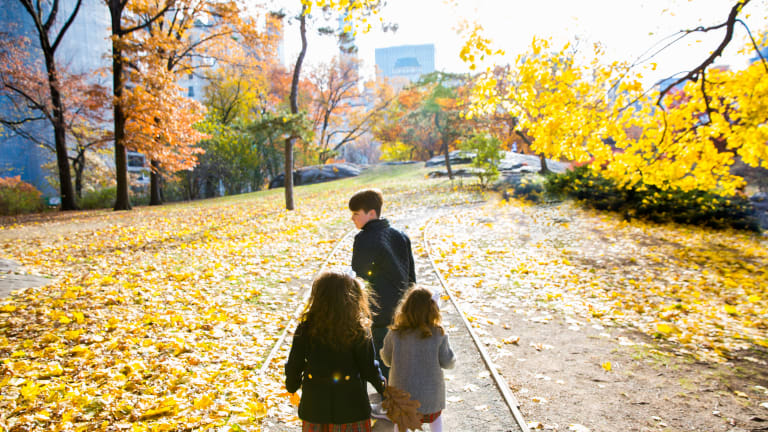 Everyday Ways to Show Gratitude
It's time to count your blessings,  join us for a hearty dose of reflection and some seasonal inspiration as we dive into a gratitude practice.
It's the time of year when we're supposed to show grace and gratitude. But this cozy, content feeling of love and light doesn't have to be fleeting. As Thanksgiving approaches, we're sharing eight ways to embrace this self awareness every day. So grab your journal, count your blessings, and join us for a hearty dose of reflection and some seasonal inspiration.
Related: Printable gratitude activities for kids
Seven Ways to Show Everyday Gratitude
Be More Mindful. We are so busy nowadays that we often forget to slow down and live life in the moment. Be more mindful and take in every second--the good, the bad, and everything in between.
Start a Line-a-Day Journal. Before you go to bed every night, write down one moment in your day for which you're grateful. It can be something big or small.
Show Your Appreciation. Share your gratitude with generosity. Tell the people you love. 
Write Letters. In our go-go-go lives, we are constantly communicating--via text, via email, on social media. Revisit the lost art of letter writing. Send thank you notes on a pretty card.
Create a Mantra. Inspire yourself every day with words of self-love, self-gratitude, and self-affirmation. 
Lead by Example. Show the kiddos how to be gracious citizens and live in the moment. Be their gratitude guide and teacher.
Don't Sweat the Small Stuff. Easier said than done, But letting go off petty problems and frustrations will make room for more positivity and gratitude. Find out to start trashing those toxic thoughts, here.

MORE THANKSGIVING INSPIRATION FROM MOMTRENDS
PIN IT!
For more Fall crafting fun, be sure to follow our Fall Thanksgiving & Halloween board here.