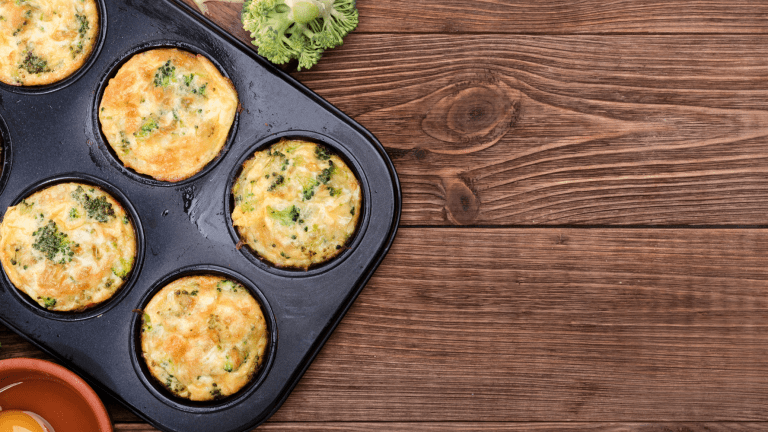 7 Make-Ahead School-Morning Breakfasts That Are Portable
I'm excited about the start of a new school year. It's a clean slate, a fresh start, and a brand new beginning. I am looking forward to the fall; the crisp morning walk to the schoolhouse--coffee in hand. I never thought I'd be a morning person. It took a few kids and a whole of practice, but I can now say I enjoy being a (relatively) early riser--as long as the littles have let me get a solid seven hours of sleep.
The one thing I don't like about the hurried, harried school-day morning: making breakfast. It's bd enough that I have to pack lunches for picky eaters; but, getting them to eat a delicious, nutritious and fueling AM meal in a matter of minutes is a whole other struggle. They're not big fans of the typical quick morning meals--cereal, toast, bagels... That's why I've learned to prepare bigger batches of make-ahead breakfasts on the weekend, to serve during the week. And by "serve," I mean put in a napkin as we race out the front door. Yes, all seven of these recipes are portable! 
Portable Baked Pancake Bites via A Few Shortcuts
Make Ahead Blueberry-Banana-and Cheerios Parfaits via Kims Cravings
Oatmeal Applesauce Muffins via One Crazy Mom
Peanut Butter Breakfast Bites via Six Sisters' Stuff
Hash Brown Ham and Cheese Egg Cups via Today's Creative Life
Cereal Bars via Feeding My Kid
Scrambled Egg Muffins via One Crazy Mom
Want more from Momtrends?
2. 5 Tips for a Better Breakfast During the School Year
Pin it!
Use Pinterest to save your favorite fashion finds from Momtrends.
This is not a sponsored post