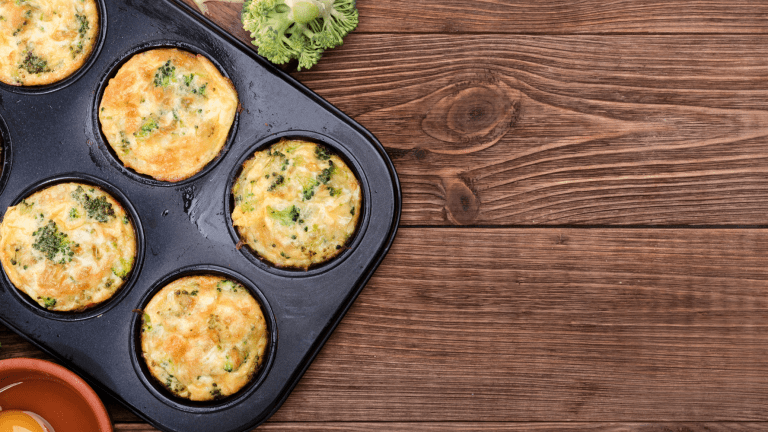 I'm excited about the start of a new school year. It's a clean slate, a fresh start, and a brand new beginning. I am looking forward to the fall; the crisp morning walk to the schoolhouse--coffee in hand. I never thought I'd be a morning person. It took a few kids and a whole of practice, but I can now say I enjoy being a (relatively) early riser--as long as the littles have let me get a solid seven hours of sleep.
Related: five ways to improve your avocado toast
Breakfast on the Go
The one thing I don't like about the hurried, harried school-day morning: making breakfast. It's bd enough that I have to pack lunches for picky eaters; but, getting them to eat a delicious, nutritious and fueling AM meal in a matter of minutes is a whole other struggle. They're not big fans of the typical quick morning meals--cereal, toast, bagels... That's why I've learned to prepare bigger batches of make-ahead breakfasts on the weekend, to serve during the week. And by "serve," I mean put in a napkin as we race out the front door. Yes, all seven of these recipes are portable! 

Save Money at a Ski Swap
Are the slopes in your future? If you want to save money on ski gear, consider a ski swap. A swap is a great way to buy and sell used equipment. Most swaps consist of a variety of gear, from brand new to used skis and snowboards to skis; from poles to boots to bindings and ...read more
The Ten Best Wooden Play Kitchens For Kids
Cooking is a timeless fascination for children. This type of play goes beyond gender and teaches kids loads of life skills along the way. An investment in a play kitchen is money well spent, as it can provide hours of entertainment. We've rounded up the ten best wooden play ...read more
New Victory Announces a New Season of Shows
We know you're busy planning picnics and summer outings, but we wanted to let you know that The New Victory just announced their new season and it looks fantastic. We thought you'd like a sneak peek of what's in store! Each year the New Vic theater brings culture to tourists and ...read more
7 Make-Ahead School-Morning Breakfasts
Want more from Momtrends?
Pin it!
Use Pinterest to save your favorite fashion finds from Momtrends. Use Pinterest to save your favorite recipes. Be sure to follow our Kid Food Pinterest board here.
This is not a sponsored post