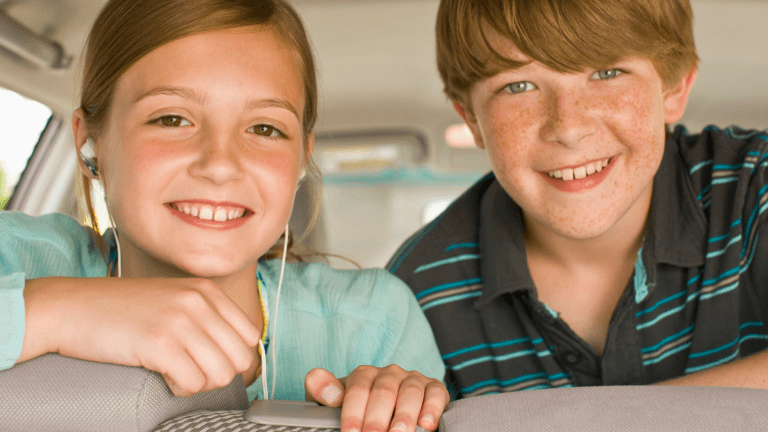 Publish date:
6  Tips to Help You Become a Safer Driver
While it may feel like summer is just starting, carpooling moms and college kids will be back on the streets this fall before you know it, making roads busier than ever. According to recent surveys by Volvo and Harris poll, traffic is a top stress for commuters and distracted driving is seen as a major threat to road safety by most Americans.
It can be easy to get distracted while dropping kids off at school or road tripping back to college, but understanding how to stay focused on the road is important to keep drivers, passengers and pedestrians safe.
When it comes to staying safe on the road during back to school season, here are a few tips:
· Turn your phone on "Do Not Disturb" when driving to avoid digital distractions
· Make a playlist ahead of time to avoid being distracted by changing
· Make sure young children in the backseat are well-equipped with water, snacks and napkins to avoid needing your attention while focusing on the road

Sleep hack to give moms a more restful night
Looking for a life hack to get better sleep? Here's my go-to sleep hack to give moms a more restful night: get better pillows. Thanks to perimenopause, my sleep has been interrupted and I was finding it hard to get back to sleep after my 3am wake-up. I lowered the temperature in ...read more
Our Best Brow Tips
If you've been on TikTok at all in the past couple of years, you know that full brows are where it's at. Sure, the 90s are back, but thankfully, the kids left that decade's overplucked brows trend good and buried. Now even if you don't have the naturally full brows you once did, ...read more
5 Pretty Ways To Organize Your Jewelry
I admit - I'm guilt. Despite my best efforts, my "jewelry drawer" has become a tangled mess of necklaces, bracelets and earrings. This cluttered collection not only makes it hard to see what I have, but difficult to untangle the pieces I do want to wear! This summer, I'm ...read more
· Comfort is key so take a minute to check your mirrors and adjust your seat settings – you shouldn't have to lean forward or "sit on the edge of your seat" while driving
· Always try to keep the gas tank above a quarter of a tank just in case and keep an umbrella, flashlight and extra windshield washer fluid handy
· Whenever possible, give yourself an extra 20-30 minutes to get out the door and on the road to avoid being late and having the urge to go over the speed limit in order to make up for lost time.
Want more tips? Check out these 8 Road Tripping Safety Tips. Also check out our Family Safety Winter Driving Tips.
This is not a sponsored post.