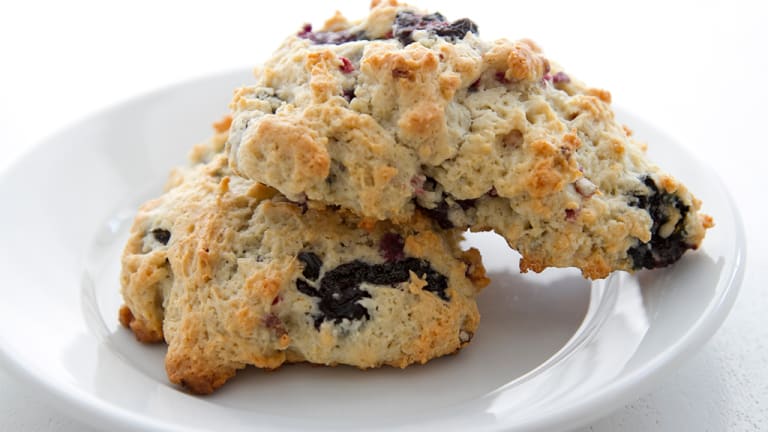 6 of the Best Blueberry Recipes
Indulge your blueberry cravings with these tasty treats...
Who else has a serious thing for blueberries? I'm sure I'm not alone, so I'm going to share some of the best blueberry recipes around today. If I had to pick a favorite fruit it would be pretty tough for me to narrow things down. I mean I live for fruit. I basically eat it with every single meal, snack, you name it. So, even though I might not be able to choose just one, blueberries are right up there! Much like I feel about strawberry recipes, I'll try blueberry anything. And now is the perfect time to whip up some delicious blueberry dishes since it's the beginning of blueberry season!
We actually have a local blueberry festival coming soon that I can't WAIT for! In the meantime, I'll try my hand at some new blueberry recipes like the ones I've rounded up for you today...Because fruit taste its finest when you enjoy it during its season and, like I said, the North American blueberry season started this month! So, head over to your favorite farmer's market or grocery store and pick yourself up some blueberries.
Six of The Best Blueberry Recipes Around
It's time to get cookin'! I've included everything from pie, to breakfast bars, a cocktail and even some easy hacks. Enjoy!
Now that you've seen some of the best blueberry recipes, around, why not check out the breakfast in bed recipes we gathered together. Hint, you'll see blueberries in one or two of them too! What can I say? We can't get enough of the best blueberry recipes!
MORE FOOD FEATURES FOR YOUR FAMILY FROM MOMTRENDS
PIN IT!
Use Pinterest to save your favorite recipes. Be sure to follow our Kid Food Pinterest board here.
This is not a sponsored post.