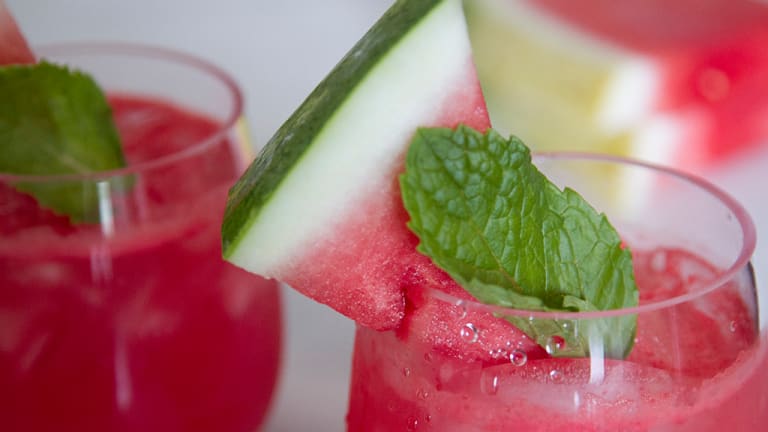 6 Must Try Watermelon Recipes
Get ready for watermelon season by seeing all the delicious ways you can enjoy this delicious fruit.
Did you know that watermelon season starts in May? I'd say it's high time we start gathering some tasty must try watermelon recipes to serve up soon! Watermelon has always been one of my favorite fruits. It's probably because it reminds me of summer. I can still feel those magical, carefree summers of my childhood and watermelon was nearly always present. I don't know about you, but to me, it has felt like a really long year. Hopefully the next couple of months fly by. Because this girl is ready to sit back on my porch and enjoy that beautiful sunshine summer has to offer! Aren't you?
Related: Cutest watermelon summer gear
On that note, let's get back to the topic at hand...watermelon. Sunshine and watermelon go hand in had after all. And it doesn't matter what you type of food you're in the mood for. Watermelon is one of those fruits that can be used to make so many things. It lends itself well to both sweet and savory dishes and don't get me started on cocktails. There isn't anything quite as refreshing on a warm summer day as a nice cold watermelon cocktail! Don't worry. I found one for you! Well, actually...I found a few different watermelon drinks, desserts and more all for your noshing pleasure! 
Six Watermelon Recipes to Try
Now that you have some proper watermelon inspiration thanks to these yummy watermelon recipes, why not check out the just as delish blueberry recipes we shared?! They're in season this minute and they're so delectable right now, they're not to be missed. Trust me!
MORE FOOD IDEAS FROM MOMTRENDS
Need more foodie inspiration? Try these recipes.
PIN IT!
Use Pinterest to save your favorite recipes. Be sure to follow our Healthy Eats board
We were not paid for this post.