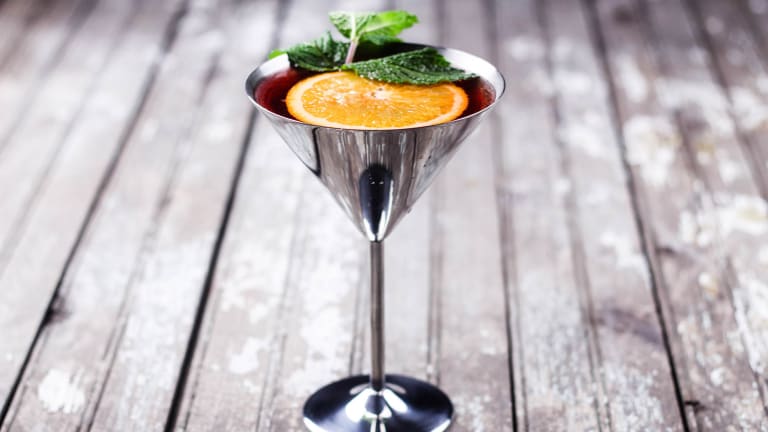 Publish date:
6 Fresh Spring Cocktails
Channel the upcoming season by sipping on some festive new drinks...
Channel the upcoming season by sipping on some festive new drinks...
Who's ready to talk about spring? Actually, let me rephrase that. Who's ready to talk about spring cocktails?! I don't know about you,bg my friends, but I am more than ready to say hello to a new season. This has felt like one very long winter, am I right?! And this girl is absolutely living for milder temps and balmy breezes. Now what goes best with a balmy breeze? A cocktail with a tropical vibe, of course! So, I thought I would round up a few of my favorite spring cocktails...Won't you join me? I know you want to put away your sweaters as much as I do!
And when I say spring cocktails, I'm talking about the kind of spring cocktails that make you feel like you're on a carefree getaway. Hey, spring break is coming...It's just not quite here yet. So, in the meantime we can pretend. Bwah! And even if you don't have big plans for your spring break this year, I promise you'll feel like you jetted off to somewhere seriously cool if only while you're drinking one of these tasty drinks! And you'll also probably notice a bit of a theme here. I'm really into fruity libations at the moment. There is something about fresh fruit that just feels tropical, but I digress...
Must Try Spring Cocktails 

5 Pretty Ways To Organize Your Jewelry
I admit - I'm guilt. Despite my best efforts, my "jewelry drawer" has become a tangled mess of necklaces, bracelets and earrings. This cluttered collection not only makes it hard to see what I have, but difficult to untangle the pieces I do want to wear! This summer, I'm ...read more
This Year's Coolest Jumbo Pool Floats
Pool season is almost here! I can't wait to relax, read a book, and sip a cocktail while lazily drifting in an oversized float. (Just kidding, I have two toddlers--but a swim mama can dream, right?). If you've got a staycation planned, check out this year's coolest jumbo pool ...read more
Crystal Clear and Pristine: Pool-Cleaning Tips
Tropical Storm Isaiah gave us quite the midsummer surprise here in the suburbs of New York City. We just got our power back on after a whole week of darkness! With trees down, debris everywhere, and lots of uncertainty, one thing we forgot to check on: our above ground Intex ...read more
Now that you have some cocktail mixin' inspiration and you've added some new spring cocktails to your must make list, why not check out our sparkling blood orange screwdriver too? Hey, you can never try to many cocktails. You just don't want to try them all at once. Haha! Cheers!
We were not paid for this post.