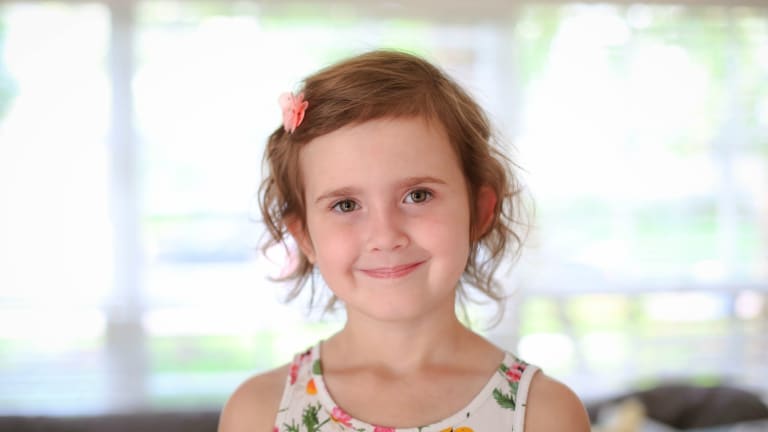 Publish date:
5 Ways to Reset When You Feel Stuck
Get expert advice on how to get yourself out of a rut...
Do you ever feel like you need to make a change, but you don't quite know how to make that happen? Negative thoughts can take over practically before you even know it's happening. Am I right?! And then your whole family feels your funk. Don't let yourself get stuck in a rut. If you have some tried and true tricks that you can turn to, you're less likely to stay stuck for very long! You just need to have some helpful ways to reset up your sleeve so you can pull yourself out of whatever negative cycle you're in. It's much easier to be the best mama you can be when you have a positive mindset! Because, I promise, it hurts little ones to see their parents floundering. And nothing's better than seeing your favorite little faces smile!
How to Reset and Combat Negativity
Thank goodness for Dr. Stacia Peters! This established life coach provides inspiration, advice and motivational tools with her clients. I don't know about you, but I could always benefit from an extra dose of inspiration. Luckily, Dr. Peters was kind enough to share these surefire ways to reset yourself when you feel stuck. 
1. Meditate: Spend just 5-15 minutes each morning visualizing your desired outcome for the day.
2. Visualize: Now is the time to put your goals into words, either in a journal, storyboard or some other visual form that can be referenced for inspiration down the line. 
3. Take a Time Out to Recharge: Stop running around in circles without making progress and do something completely different to reset the brain. 
* This is such a great tip. I've always found that when I'm frustrated with something I'm working on taking a time out to play with my kiddos helps. It's hard to feel down after playing "makeover" with a five year old. Bwah!
4. Be Inspired By Others: There are countless ways to meet others who share a similar story, setback, or goals. Learn from them, take strength from their success, and put their techniques to work. 
5. Write a Way Out: Instead of dwelling on negative or discouraging thoughts, put the positive in print and read them again and again. It helps train the brain to focus on the good. 
* Practice positivity...This would be a great thing to add to your morning meditation! On a side note, when I added rmeditating to my day, peace found me!
So, are you ready to put these ways to reset into practice? Just in case you need some extra motivation, I'll leave you with some words of wisdom from Dr. Peters..."You may know deep down that it's time to hit reset on your life, but there is still one thing holding you back--negative thinking."
This is not a sponsored post.