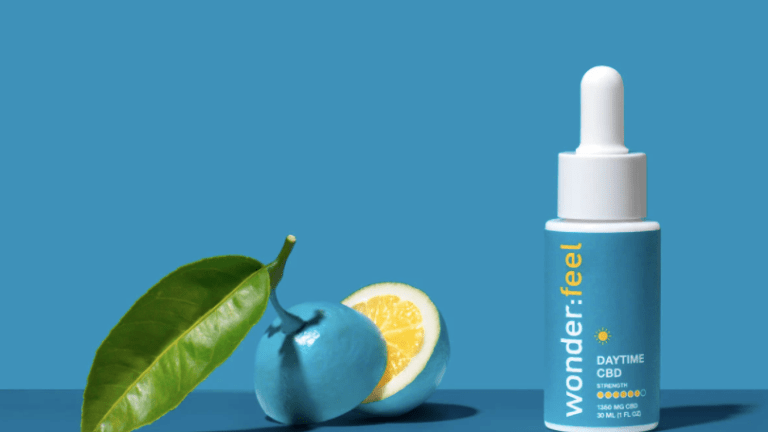 5 Ways CBD Can Help Support Moms
Have you wondered if CBD is right for you? We've got ideas on how the right products from Wonderfeel may make you a more patient, more present, and less anxious mom.
If you're like me, you're looking for ways to start feeling normal again. This year has been incredibly stressful for moms. I've been trying to practice self-care and show myself grace as I navigate through all the unknowns. Many of my friends and our readers swear by CBD products as support. I'm doing my research to see if it's right for me, and I found Wonderfeel Wellness in this field. They have an impressive team of experts and they formulate their CBD products which are unique and very effective.
What is Wonderfeel?
Many moms feel Wonderfeel formulas are the most perfect stress relievers. Their products are designed to help moms find more calm and reduce anxiety.
Wonderfeel is made with organic and conscientiously grown ingredients in Oregon, where standards have always been high. Each batch is tested for purity, packaged sustainably, and they stand behind their product. If you don't like it, it's on them.
5 Ways CBD Helps Moms:
Stress Relief: According to the brand, Wonderfeel CBD formulas work like a dimmer switch. Today's fast-paced culture exposes us to non-stop daily inputs. Whether coming from your kids, your work, or the media, these inputs overwork our systems. Use this magical dimmer switch to reduce the effects of the daily stimulants. Give your mind a break as if you were in a lush forest or a tranquil seaside...Dim it down for a minute and let your body discover the benefits of serenity.
Better Sleep and Rest: Dr. Andrew Levinson is an expert in anxiety and sleep-related disorders, and he has been developing these formulas for patients at his clinic for several years. His unique CBD formula eases you gently into a sleep mode and helps stay asleep better. This way, moms can start the day full of energy.
A Stronger/ Healthier Body: Some find CBD can help you on the path towards feeling happier and more energetic. Wonderfeel uses "whole-plant" extractions in their products and boosts the effect of the CBD by an activation process that is unique to Wonderfeel. Try the Daytime CBD: This super-concentrated 1350 mg CBD formula is great for active people of all ages. Rich in terpinolene and limonene (lemon), you'll be sharply focused yet stay calm...which is what we all want, isn't it?
Pain Management: For folks with chronic pain, CBD can be a huge relief. According to studies, Cannabidiol may also limit inflammation in the brain and nervous system, which may benefit people experiencing pain, insomnia, and certain immune system responses.
Anti-aging properties: Stress ages us all too fast. Try the Anytime CBD: Made with 500 mg broad-spectrum CBD and activated for a stronger effect with proprietary enhancing formulas, this CBD mix is meant to be used anytime or together with extra strength.
Getting Started with CBD
Ready to add CBD to your life? Head to the Wonderfeel site here and pick the formula that's right for you.
I'm here for you on this journey back to normal. Please let me know what's working.
This is a sponsored post.