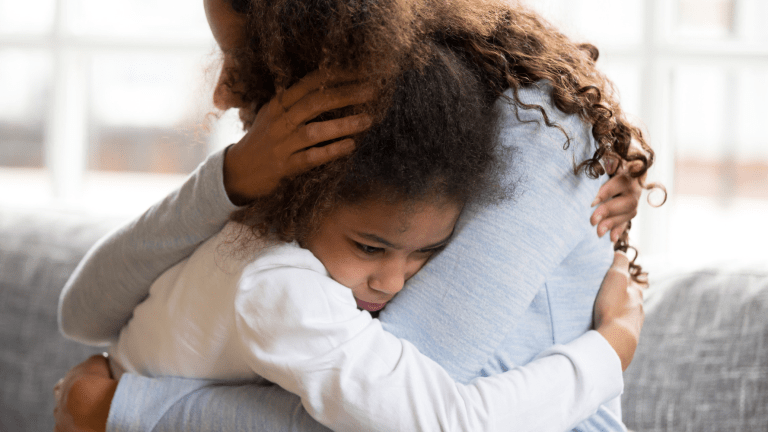 5 Tips to Rein in Your Anxiety in Times of Total Uncertainty
When Chaos Ensues, It's Important to Keep Control of Your Faculties
Okay, guys. We're in the midst of an actual pandemic. Stores are out of toilet paper. Schools and public institutions are closing. The market is plummeting. People are sick--with way more confirmed cases of COVID-19 to come in the approaching days and week. Panic is consuming us--and with good reason.
We have entered uncertain times and unchartered territory, and it's really hard not to feel completely out of control. I admit, as someone who struggles with general anxiety, I have oscillated between fits of complete hysteria and moments of calm clarity. 
But, honestly, sh*t has gotten real, and, while we need to be vigilant about our physical health, we also need to prioritize our mental wellness. This notion alone is overwhelming, though. How do we keep calm in the face of an acute community crisis?
Check on Your People
Things got real weird real fast. Last weekend, I was on a girls' spa trip. Today, I'm hunkered down at home, scared to leave the periphery of my property.  It's isolating, and it's lonely. We need to take care of ourselves and take care of each other. But how do we do that when social distancing is the new norm?
Call your elderly uncle to check in, text message your neighborhood mamas (brighten things up with a funny meme dump), and keep the lines of communication open. My friends and I have started a Marco Polo group where we chit chat throughout the day. (It's live videos you can watch at your own pace via an app.)
If you're a mom who has ever been at home alone all day with a newborn baby, you know how insulated and disconnected it can feel to be removed from other adults. It's sort of like this now--except, remember we are ALL going through the exact same thing. Plus, it's important to tell yourself that while this is inconvenient and unpleasant, it is also temporary. We can keep our individual and collective sanity by keeping the conversations happening, by not bottling up our fear, by sharing our emotions, and by staying close (if maybe not physically) to our family, friends and loved ones.
Give Yourself Some Grace
My kids happen to be off from school today for parent-teacher conferences, but I just got notification that our district will remain closed to students on Monday and Tuesday of next week to "test" our contingency plans in the event of a longer closure. One hour into our day stuck at home and my kids are already fighting. I'm struggling to juggle freelance life with keeping littles one entertained with making sure an 11 month old doesn't put something small in her mouth. I've already yelled approximately 30 times. 
Deep breath, if you're in the same boat. We're navigating this new terrain as homeschool mamas, and it's daunting. Props to those of you who do it on a regular basis. Nicole published some tips for structuring the day, and that's a good start for help you implement a regimen. Routine is your friend in times of uncertainty. It will help you keep calm and help the kids feel like everything is (somewhat) normal--even though it's not. At all.
But if you skirt from the schedule or have your kids have a meltdown (or YOU have a meltdown), it's okay. If you need to rely on screen time to give yourself a mental space, that's understandable. If you are comfort eating all the food you stocked up on, I feel you. I hear you. I am you. Give yourself some wiggle room, show yourself some grace, and know that you are doing the best you can.
Talk to a Professional
Need to talk it out in a safe space with someone objective? There are resources you can turn to. Mental health can not be put on hold, and therapy is not a "non-essential activity." Plus, there are ways to get help online or via phone call--so even if you are holed up at home, help is within reach.  
Pause the Coverage, and Take a Mental Break From the News
I have breaking news coming into my inbox--seemingly every few minutes. While muted, the television is perpetually updating me with alarming info about the stock market and stupefying statistics about those infected. Social media is chock full of opinions and self-proclaimed experts and real news and fake news--and ENOUGH. Take pause and give yourself a breather from the up-to-the-moment latest and gloomiest headlines.
Do Something for Yourself 
We talk a lot about self care like it's a luxury. And while DIY face masks and bubble baths might sound a bit self indulgent at the moment, it's so important to take pause and focus on yourself in the midst of all this craziness. That means something different for everyone--it could be reading an escapist book or catching up on Netflix. Better yet, try yoga and meditation apps to help you put mind over matter. Exercise is also not overrated at this time--it's a way to channel your nervous energy and focus on your health.
Take it One Step at a Time
This is a very fluid situation, and it's constantly changing, so don't make grand plans. Be flexible and adjust tactics as necessary. Keep safe, stay healthy, and take it one day at a time.
Want more from Momtrends?
1. 7 Ways to Keep Your Kids Healthy and Learning During School Closures
2. Hand-washing 101: Effective Hygiene Tips
This is not a sponsored post. All opinions are our own.