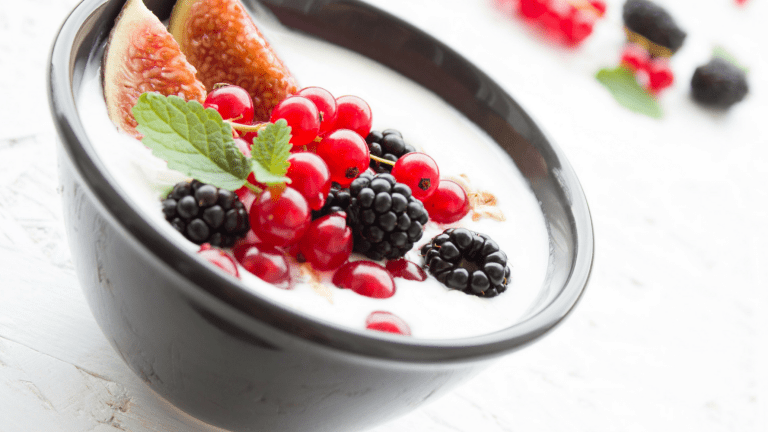 Five Superfoods to Help With Weight Loss
Shed the holiday pounds with help from these 5 superfoods
Happy New Year! New Year, New You, am I right? We all start the year off with New Year's resolutions to better ourselves in some way and the popular resolutions include a goal of either weight-loss, fitness or both. I am starting the year off right with goals of easy, home-cooked meals that include five superfoods that not only provide essential nutrients and help with overall health improvements but can also help promote weight loss.
I love gifting Tonia Reinhard's book Superfoods: The Healthiest Foods on the Planet. This book is a great guide to achieving better health, preventing illness and shedding those extra pounds that inevitably show up after month-long holiday indulgences.
1. Cauliflower: This superfood boasts vitamin C, K, and B6 as well as folate fiber. I add riced cauliflower to my mashed potatoes in a 1:1 ratio. I serve riced cauliflower instead of carbs at meals, add it crumbled to my salad and roast it with garlic for a quick, nutritious side dish or snack. The kiddos love it raw with a little homemade yogurt dip.
2. Lentils: This superfood boasts vitamin B6, folate, fiber and is a great source of vegetarian protein. This legume is hearty enough to replace meat in chili, tacos or burritos. Lentil soup is an easy to make-ahead meal and freezes well. Toss lentils into wraps, burritos, casseroles or rice dishes for as a nutrient rich alternative to other more fattening fillers.
3. Dates: This superfood offers both fiber and potassium and can be found fresh or dried. I incorporate dates into all of my baked goods (stew in hot water then puree to make a tasty, nutrient rich paste to add into brownies, cake mixes or other sweet treats). Dates are sweet and are great tossed into salads, cereals (both hot and cold!) and they pair well with poultry--or, try them stuffed. 
4. Oats: This superfood offers fiber, protein, thiamine, and manganese. I often forget just how easily Oats can be used besides just for breakfast meals! Tonia suggests  replacing 1/3 of the flour with oats (whether rolled or steel cut) in baked goods, use in meatloaf, toss in raw to smoothies, use as a yogurt topper or enjoy a filling and satisfying hot breakfast (don't forget to toss in some fresh dates!).
5. Yogurt: Superfood number 5 adds calcium, protein, and potassium as well as probiotics to your diet. Yogurt can be added to almost any baked good recipe, is an excellent substitute for sour cream in dips, and dressings and can be used in many ways to cut fat, calories all while maintaining texture and taste. Try a few here for inspiration. 
Happy New Year! Let us know how you incorporated the 5 superfoods into your New Year Nutrition journey. 
This is not a sponsored post.