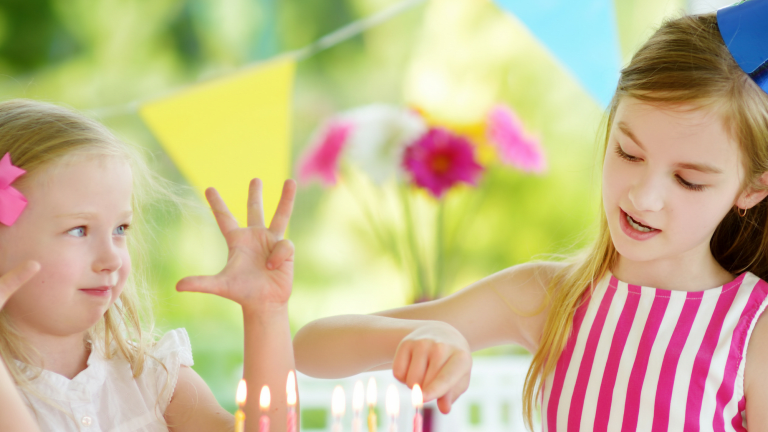 5 Screen-Free (and Fun) Ideas
Screen Free Week is coming Up April 30th – May 6th, 2018.
Did you know that on average people spend more than 4 hours of their daily time on a screen (this number doubles for tweens and teens!). I've seen the uptick of screen time viewing, and it is certainly is no longer limited to an "at home" activity. In fact, kids and adults alike are attached to their devices whether it be in a restaurant, waiting on line at the store, or walking down the street. I am guilty and I don't know how I got so attached, but after a recent vacay where all of us were "unplugged" for more than 6 days, I am ready to jump on board to rethink my own screen time. Next week starts screen free week (April 30-May 6th) and we have five screen Free (and fun) Ideas for you to try.  
We recently enjoyed Screen-Free Fun from parenting journalist Shannon Philpott-Sanders. The tips in Shannon's book help parents to fight against boredom, keep little hands busy during travel time, encourage craft time, and builds a love for outdoor adventures.
Since many of the activities work well for kids of various ages, they will be able to grow along with the different projects, and occupy both younger and older siblings alike. There is also space for readers to add their own favorite activities, so they never forget a great idea or memory! 
We are sharing four ideas from the book Screen Free Fun and one of our own! Say "yes" to screen free fun! 
5 Screen Free (and FUN!) Ideas
1. Host a "Just Because" Surprise Party: Birthday or not, I love the idea of getting the kiddos involved in hosting a party. This is a no-stress way to host a fun gathering, keep the kids socializing and a great way to boost everyone's spirit. (Just remember to leave the devices at the door!) 
2.Build a Playing Card Tower: I had forgotten just how much fun this is and what a challenging activity it is do get the kiddos involved in. If your house is anything like mine, you have several decks ready for this architectural challenge. Bonus? This is STEM learning at its best!
3. Paint with Water: I recently visited the Bronx Zoo and my friend and fellow mom and I were amazed at how long the children spent at the "water painting wall".  The children (ages 4-14!) were occupied with water, paintbrushes of all sizes and a blank chalkboard. Craft supplies stores have large chalkboards on the cheap. How much fun would it be to line a few up and create an outdoor "studio"? 
4. Make Cards for the Homeless: I love this suggestion. Whether you are crafty and reuse parts of other store-bought cards to make new cards, or construct your own, letting someone know you're thinking about them, will warm their heart (as well as your own!)
5. Launch a Neighborhood Scavenger Hunt: Who doesn't love a good adventure? Get the kiddos involved in curating a fun list of items to hunt and gather some friends and get out there. First one back to base with the most item wins! 
This is not a sponsored post. We received a copy of Screen-Free Fun for review.