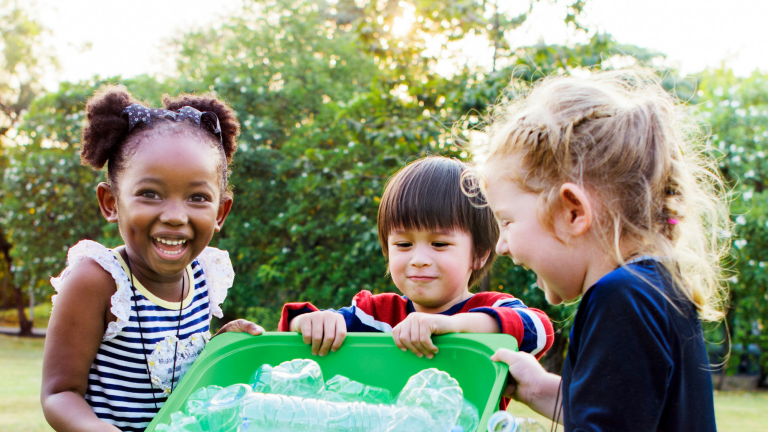 5 Easy Changes You Can Make for Earth Day
Being kind to Mother Earth is easier than you think!
Earth Day has been celebrated since April 22, 1970 and was inspired by environmentalist, naturalist and pioneer Rachel Carson. She brought to light many concerns that were negatively impacting Mother Earth and she embarked on a mission to get others to care about the natural world that surrounds them and to take action to enable it to thrive and continue to offer us the peace and serenity we rely on.
I've always been a naturalist, so it was no surprise to anyone when I majored in both English and Environmental Anthropology. I celebrate Earth Day every April 22, but live my life in as a Greenie every day. It is easier than you think to live in a more eco-conscious way and I am sharing 5 easy changes you can make for Earth Day (& beyond!)
1. Bring Your Own Bag! Such a simple step to make a big impact. Keep those (often one-time use!) plastic bags away from our oceans and out of our sea life's bellies. I love these reusable bags, because they're strong, pretty and compact--plus, they wash well!
2. Pack a Better Lunchbox! Using stainless steel containers, reusable (washable) snack bags and reusable drink containers reduces the amount of plastic your family is exposed to, cuts down on waste big time and aids in portion control and allows your children to build a better lunch full of enjoyable choices.
3. B.Y.O.W! Bring your own water! We all know that plastic water bottles are a one-time-use container, and are crowding our beaches, oceans, and landfills. Although convenient, the water in those plastic bottles is unregulated, and the plastic leaches into the water potentially causing harm. Get yourself an at home water filter such as one from PUR (either faucet attachment or BPA free pitcher) to ensure you're drinking fresh, clean and uncontaminated water and then rock your pretty reusable container. 
4. Monitor Temperature: Did you know that raising or lowering your thermostat by just 2 degrees saves an impactful amount of electricity and natural resources? No to mention it is an easy way to save a few extra dollars! 
5. Walk, Ride or Bike: Choosing to leave the car at home, using mass transit or car pooling is an easy and helpful way to do your share to cut down on pollution. We walk to school whenever we can and, not only does it give us a chance for some fresh air and exercise, it is a time for us to talk and be together. Car pooling to activities is a great way to foster friendships, increase social interactions all while cutting back on harmful emissions, gasoline usage and overall car maintenance (not to mention it helps cut down on traffic too!).
Happy Earth Day to You and your family. We'll be celebrating by heading to the beach for our annual beach clean up. Little changes make a big impact to raising our children in a more conservationist fashion and to care and appreciate the natural world around them.  
This is not a sponsored post. It may contain affiliate links.