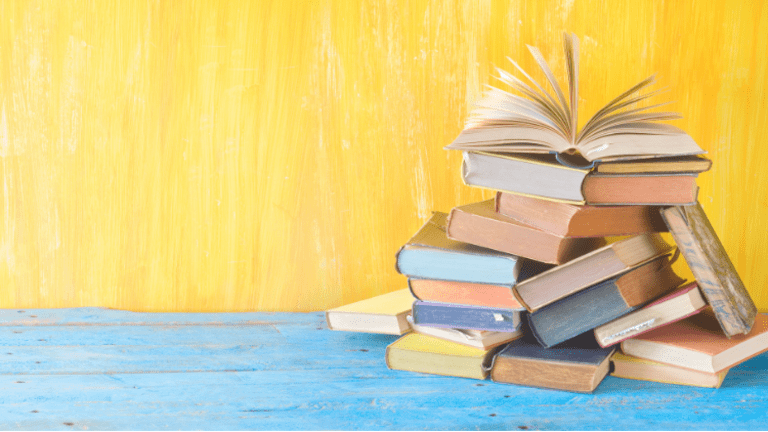 5 Best Book Lovers to Follow Instagram
If you love books, you need to follow these ladies on Instagram
We all know Instagram can be a huge time suck, and after reading Time Management in 20 Minutes a Day, I'm trying to be more strategic about how I use this social media platform. One place where I think Instagram is inspiring, is when it comes to filling my reading list. I thought I'd share my personal pick for the 5 Best Book Lovers to follow on Instagram. Maybe it'll help you find some great follows AND some great books!
How I Picked the 5 Best Book Lovers to Follow Instagram
This is completely unscientific; these are women who provide value to me as a reader, and who know how to take a picture and write a caption. Each woman wants us all to have deeper connections to what we are reading.
Great Readers to Follow on Instagram
@Booknerd_Reads: A sweet younger book lover, my teen and I agree, Jill rocks. Her love of design and Harry Potter make us quite happy.
She's a doodler and a "journaler" and, I think, a great influence on girls. You won't find bikini shots or pouts on her feed. Instead, expect feelings and musings of a 19 year old. She is one of those girls who gives me hope for millennials and my daughters. She's an infrequent blogger, so be sure to keep up with her on socials.
@jenny_oregan: Jennifer O'Regan has great picks and fabulous giveaways. She's a newly minted professor of Developmental English and a great supporter of authors. Based in DC, her insta pictures are packed with her latests book picks.
She's very active on her Confessions of a Bookaholic Facebook page and has a devoted and vocal following.
@book.nerd.mommy : Clarissa is a former teacher and mom of two. She focuses on children's books and crafts. She's passionate about raising the next generation of readers. This is the place to build a picture book library for your children.
Her blog, www.booknerdmommy.com/ is geared towards parents with young children and is a wonderful resource for anyone looking for activities and crafts of the unplugged variety.
@MomAdvice: While not 100% about books, Amy from MomAdvice.com is a great reader and just hosted her first reading retreat (I want to go next year!).
I love that she dreamed up this idea. Amy says, "I began to wonder why I couldn't find a reading retreat for bookish people or an introvert retreat that catered to people like me"
Find out more about how to create your own reading retreat here.
@booksnobery Jessica Turner is the author of two books (her latest is Stretched Too Thin) AND she's married to a children's book author, Matthew Turner. As you can imagine, his/her love of books run deep.
Jessica Turner knows firsthand what it's like to try to balance life's challenges. Finding time to pursue her passions hasn't always been easy. A married mom of two with a full-time job plus a popular lifestyle blog TheMomCreative, she manages to set aside time every day for herself for reading and other passions. I always get inspired by her.
@Hardbackhoarder is a 24-year-old librarian with a serious love of books and a great YouTube channel. This is the way of the future, reading books CAN be social. Allison is quirky, cute and brings the energy to the book club.
I love the vibe of her site and her socials and she too has a thing for Harry Potter. Check out her site at hardbackhoarder.com but really the best place to follow her is YouTube, that's where she really shines.
Tell me, what are you reading?
I'm always, always looking for my next great book and I value recommendations. Here are some recent reviews: 
Pin it!
Use pinterest to save your next book pick and be sure to follow our 
This 5 Best Book Lovers to Follow Instagram feature is not sponsored.