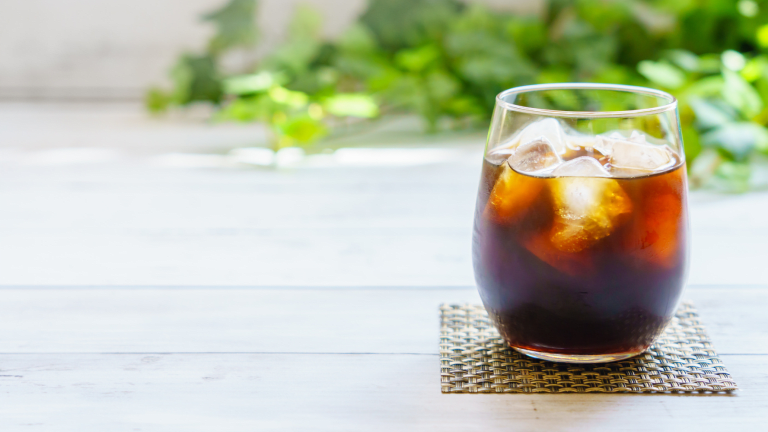 3 Refreshing Ways to Get Your Coffee Fix
It's Hot, Your Coffee Can Be Cold
It's hot hot hot out. But that doesn't stop me from drinking my morning cup of coffee. I'm that weird creature of habit that needs to drink my morning java steaming, regardless of the weather. I could wake up in a pool of sweat, and I'd still crawl on my heat-exhausted hands and knees to brew a hot pot. 
In the afternoon and evening, though, I like to enjoy an iced coffee during the summer months. It's the refreshing pick-me-up I need when we've been outside playing, swimming, chasing kiddos, and engaging in all sorts of Camp Mom activities.
A regular iced coffee is fine, but I've been trying to up my game. I'm savoring the iced-coffee season with three unique and delicious frozen coffee preparations, shared by Italian Master Barista Giorgio Milos of illy. 
Here are three ways to keep cool and caffeinated:
Coffee Ice Cubes – These versatile helpers keep cold coffee drinks icy cool without watering them down. But beware: refrigerating coffee promotes both rapid and prolonged oxidation over time, doing irreparable harm to coffee's essential, aroma-harboring oils and promoting fast-escalating acidity. Use a pour over method of brewing coffee directly over ice to preserve aromatic integrity, adding 50% more coffee to account for additional water from melting ice. Let sit until cool or at room temperature, then pour into ice tray and place in freezer.
Granita – Born and hugely popular in sultry southern Italy, the granita is traditionally made with espresso, sugar and water, then frozen to a desired consistency. Traditionalists enjoy it for breakfast on a sweet brioche bun, but it is also served in a glass plain, with a dollop of whipped cream or even with a favorite liqueur drizzled on top. See Giorgio's classic granita recipe here.
Cold Brew Ice Pops – Make your own ice pops using a reusable mold, like this one, pour in the coffee and place in the freezer to set. Cold brew coffee works best, with its smooth flavor, slight sweetness and notes of caramel yielding the best taste. Add sugar or your preferred dairy or plant-based milk if you prefer.
Want more from Momtrends.
1. How to Elevate Your Iced Coffee
2. Grown-Up Iced Coffee Treats
This is not a sponsored post. Recipes and image c/o illy.