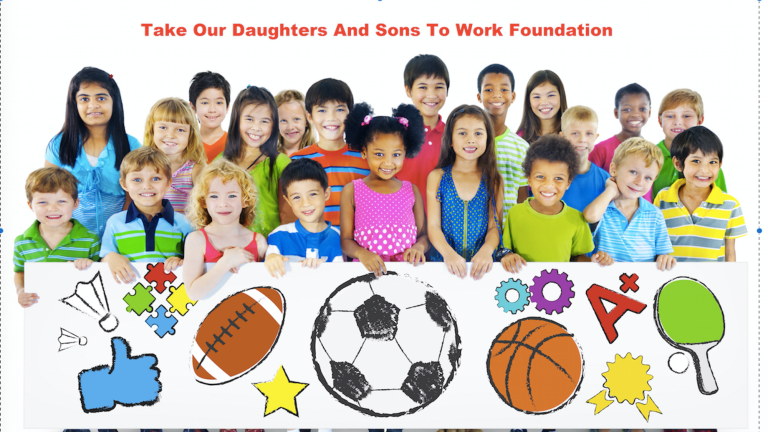 3 Reasons Why You Should Bring Your Child to Work
Celebrate Bring your child to work day 4/26!
April 26 is national take Our Daughters And Sons To Work (TODASTW) Day and we can't wait to partake in this special day. 
Take Our Daughters And Sons To Work (TODASTW) Foundation is celebrating its 25th annual Take Our Daughters And Sons To Work Day on April 26, 2018. This national program encourages workers to take to their children, grandchildren, nieces, etc. to work for the Day. Each year, more than 3.5 million American workplaces open their doors to over 40 million employees and their children on Take Our Daughters And Sons To Work Day.
Take Our Daughters And Sons To Work Foundation encourages workplaces to embrace all youth in our efforts to counter the widening knowledge gap between what students are taught in the classroom and what they need to know to be successful in the workplace. Take Our Daughters And Sons To Work encourages girls and boys across the country to dream without gender limitations and to think imaginatively about their family, work and community lives. This national, public education program connects what children learn at school with the actual working world. Take Our Daughters And Sons To Work helps girls and boys across the nation discover the power and possibilities associated with a balanced work and family life.
Here are Three reasons why you should bring your child to work:
1. Uplifting Experience: Celebrating your role in the work place boosts your self-confidence, self-esteem and puts you in position to share how you spend your day at work in a hands-on, demonstrative manner that is engaging and thought-provoking. It also encourages a sense of pride for the work you do. In return, your youngster will view you as the whole person you are which builds and strengthens respect. 
2. Strengthens Connections: Enabling children to have a peek inside the "real world" exposes them to the flow of the workplace, and lets them experience a "day in the life" fostering an understanding for the work you do as well as an appreciation for it. It will deepen the connection you have with one another, inspire your young person to ask questions, and get further involved in your life.
3. Breaks Barriers: Bringing a child to work shows him or her the power of possibility. It shows children how the skills they are learning in school can support them in the future. It shows them real-world application of the things they are studying, thus reinforcing the power of education. It also shows them that no field of interest is off-limits. They will be exposed to a variety of people in roles that will inspire, encourage and be the catalyst that sparks their drive and put them on the road to achieving their dreams.
The 2018 theme is #SERVICEFORCE: Agents of "Positive" Change. This year's theme is dedicated to helping our youth understand the FORCE of their service: on their families; on their community; on their world. Whether it is called giving-back, paying it forward or being agents of positive change, the power to make a difference is unmistakable. Participants are encouraged to post video, photos and other online posts about what being Agents of "Positive" Change means to them in the workplace, in the school and in the community using the hashtag #SERVICEFORCE.
For tips on how to plan the perfect Take Our Daughters And Sons To Work Day event for youth in your community, visit www.DaughtersAndSonsToWork.org and be sure to download the Bright Ideas Guide made especially for workplace coordinators.
This is not a sponsored post. Thank you to TODASW for providing resources.