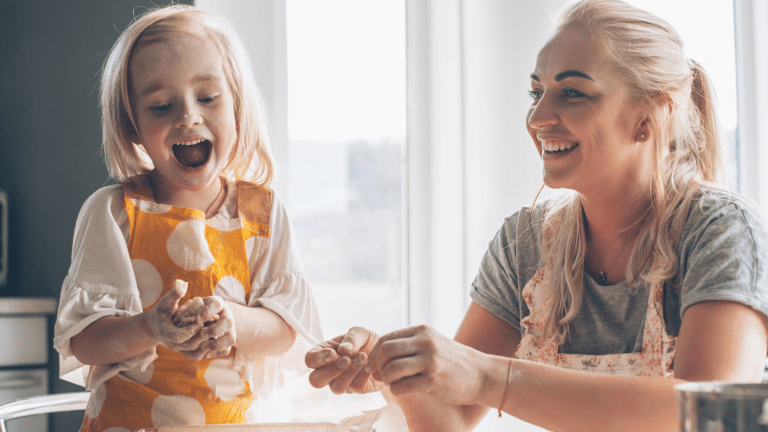 3 Reasons Self-Care Is So Important for Moms
Being a mom is hard work... It entails long hours, thankless tasks, and frequently moody bosses. (Who do these mini people think they are?) Then there's the sleep deprivation. Nope, momming isn't for the faint of heart... but you certainly don't have to go it alone. It takes a village--and showing yourself grace and kindness can do a lot to help you preserve your sanity. 
Author, motivational speaker and mother of three, Ashley P. Smith is on a mission to help mothers across the globe find 20 minutes a day for self-love and kindness. Here are her top three tips
Shift, Delegate & or Eliminate. These three words are critical to making more time for you take care of you, mama. Take a close look at your schedule and delegate any necessary task that you don't enjoy to someone that can do it for you and eliminate any time suckers that just aren't worthy of your attention; ie: Sayonara social media! Ain't nobody got time for that! Make some shifts in your schedule by asking for help. S.O.S. in mom lingo means Save Our Sanity before we lose it completely! Asking for help isn't always easy but it will be your best friend in 2019.


Think of all the many hours you give to your children. Now think of the hours you give to yourself? Can you? Most moms don't give themselves 5 minutes much less hours to do what fills them up. Smith's book Whine Down can give you some perspective and inspiration as it humorously captures the day-to-day life of motherhood. This year remind yourself that self-care is not selfish care. "WhineDown" time is an investment you make in you. Your family and loved ones will become the direct beneficiaries of your investment in the best way possible. You are worthy of the investment of time.
Creating time to wind down will help you overcome the hurdles of distraction and keep you on track for maintaining your positive resolutions. When you are still, you are in tune with your feelings. When you begin to make time to check in with yourself and your feelings, you will notice how all the positive changes you've been making fill your soul cup. Just like an overly full cup of water spills over, a full soul cup spills over joy into all aspects of your life. It becomes an addiction and you will begin to crave more of it. Studies show that it takes approximately 66 days or two months for new behaviors become habits. Be still. Whine Down. Stick with the positive changes and they will stick with you.
This is not a sponsored post. Tips courtesy of Ashley P. Smith.