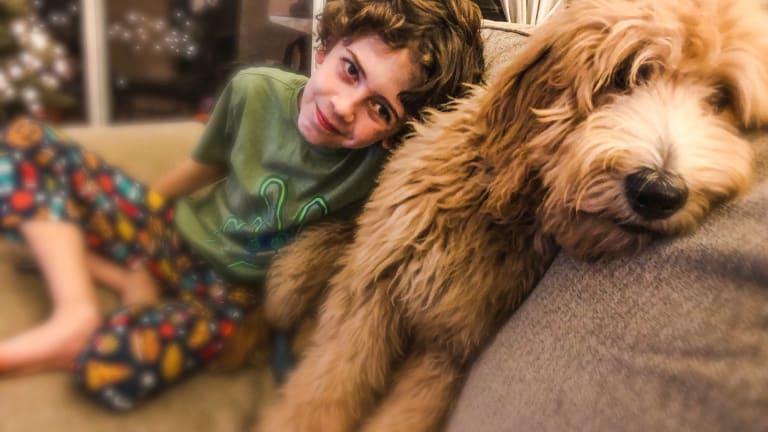 3 Reasons Moms Should Switch to T-Mobile
Hey mamas, if you aren't a current T-Mobile customer, listen up. I'm going to share 3 reasons why moms should switch to T-Mobile! Let me first ask you this...Are you happy with your current cell provider? If you really think about it, could you be happier? Couldn't we all? Bwah! Well, actually I'm pretty darn happy these days thanks to T-Mobile. And it's because they really think about what's best for families. There isn't a one size fits all program that can fill every family's needs. Families are all so uniquely beautiful and we should have access to cell plans that make sense for us. Our families are the most important things in our lives after all! They're certainly what I'm focused on this time of year!
Why Moms Should Switch to T-Mobile
1. They have options...T-Mobile offers an array of different cell plans that can be specific to your family's needs. They even have the Unlimited 55+ feature which is perfect for those who have plans expanding to older generations. My grandmother, for instance, is in her 90s and lives in an assisted living residence. With Unlimited 55+ my mom can make sure she she has a phone to get in touch with us whenever she needs. They also offer military family plans. Being that my brother is in the Army, I so appreciate the way T-Mobile keeps military families top of mind!
2. They have family focused services...Beyond the regular cell plan, T-Mobile offers services like Family Mode, which you may remember me touching on earlier this year. The long and the short of it is Family Mode can help you manage your entire family's digital habits. Imagine being able to monitor their usage, the sites and apps they visit, even set time limits or instantly shut everything down when things get out of hand. It's a parent's dream come true. Trust me! And did I mention that T-Mobile ONE family plans come with Netflix at no extra charge? Time to binge! Bwah! Or, better yet, put those screens away and have a good old fashioned family game night!
3. They make traveling easier...If you're heading anywhere this holiday season you may be a wee bit stressed out. As much fun as family travel can be, it can be hectic to say the least. With the Simple Global T-Mobile ONE plan, customers can get unlimited data and texting in more than 210 countries and destinations! How cool is that? Feel free to share  photos, check online maps and stay connected with loved ones at home when you travel abroad, without worrying about coming back to a huge bill. It could save you approximately $85 a year. I can certainly think of a better way to spend $85, can't you? I'm thinking a spa day sounds pretty good. Just sayin'.
Holiday Deals and Twitter Party
Honestly, knowing that I can rely on my cell service even when I'm just headed a couple hours away is such peace of mind. So, as you think about things you could do to make your life easier next year, consider making the switch to America's favorite UnCarrier! Hopefully the 3 reasons moms should switch to T-Mobile that I shared today will serve as inspiration for you! And if that weren't enough, perhaps all the amazing holiday deals like the Unlimited plan with an included iPhone XR, get 2 lines and get a 3rd FREE and MORE!
And don't forget to join us on 12/13 at 9pm ET for our Twitter party! RSVP below to be eligible to WIN prizes.
When: Thursday, 12/13, 9pm ET / 6pm PT
Hashtag: #UpgradeYourself
Prizes: 2 pairs of Apple airpods valued at $159.99 each.
Full party rules: HERE
For even more info on T-Mobile check out more of our thoughts on the best way to control screen time! And you can connect with T-Mobile on Facebook and Twitter stay updated on their latest news and offerings!
This post is sponsored by T-Mobile.