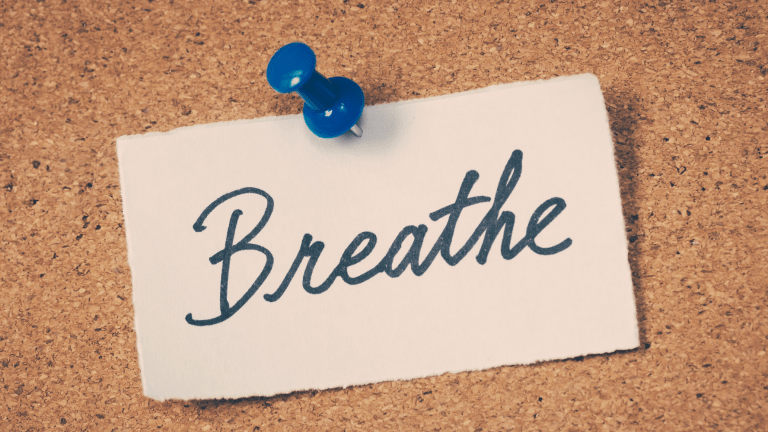 3 Productive Ways to Decompress
Relaxing and Getting Things Done -- The Two Are Not Mutually Exclusive
Every day around 11:30 a.m., I bring my toddler upstairs for her nap. I tip-toe out of her bedroom, and breathe a big fat sigh of relief. 
I love that teeny little maniac like crazy, but desperately need this hour or two to decompress and get things done. It's been a recurring conundrum and a daily decision,: how am I going to spend this nap?
You see, as a work-from-home mom of three, I have a lot of pressing to-do's on my plate -- and I often need to shuffle and reprioritize. I need to meet deadlines, cook meals, carpool kiddos, help with homework, do the laundry, tackle the dishes, scrub the floors, and oh-yeah hop on a conference call or two. There simply isn't enough time in 24 hours to do it all (and, yes, I insist on sleep). And so every day, I take care of the most pressing matters and roll over whatever isn't finished. The current pandemic has amplified this struggle, and I feel like I never have a moment to just "breathe."
Come that precious nap hour, though, all I really want to do is decompress. I want to take a load off and not think. I want to feel useful and feel more settled in my skin. To this end, sometimes, I'll find myself staring at the wall for 15 full minutes. Once I snap out of it, I regret wasting a quarter of an hour doing, well, nothing. After hours of chaos, my brain craves this nothingness.
I have been programmed to believe that we can either relax or we can do, but we can't simultaneously do both. This is why I always thought that decompression and productivity were two separate things -- that you couldn't do both at once. I either needed to choose between de-stressing or getting something knocked off my list. This last year of pandemic parenting has taught me that these two musts are not mutually exclusive. I can have it both ways. I just need to adjust my expectations, and realize that getting something "done" and checked off the list can also mean taking care of myself or doing something little but impactful.
So when I really feel like I need a break, but also want to move forward with my day, there are three activities I turn to:
Organizing and Cleaning
Here's the thing. My house is perpetually in a state of disarray. We are eating every meal at home. We don't go anywhere. We don't see friends or have playdates or outings. We are home all day, every day -- so we take out all the toys, and make all the snacks, and do all the projects, and, usually, I'm too exhausted to clean it up at the end of the day. But then the clutter and mess stresses me out, and makes me irritable and stressed. It's a vicious cycle. Thankfully, I realized, recently, that cleaning can be therapeutic. Instead of mindlessly decompressing by scrolling on my phone or watching Netflix, I can put on some relaxing music and get into a cleaning jive. Mopping a floor or scrubbing a counter or organizing piles of papers becomes rhythmic. I can completely turn my mind off and just focus on one square inch of mess at a time. And at the end of 30 minutes or an hour, my kitchen looks inhabitable and my mood is improved. Time well spent.
Exercising
I have always hated working out. In fact, until very recently I almost never did. But without anywhere to go or anything to do, I started getting depressed -- with my body, my exhaustion level, and my overall state of inertia. I did something kind of drastic (and also cliched)  for an exercise despiser: I bought a Peloton bike. I had a group of friends who raved about their individual and collective/community experience, so I decided that if I was ever going to embrace exercise, this would be the way. Lo and behold, I found my niche. Almost three months later, I can't wait for my daily ride. I look forward to it -- seriously, though. I finally understand that the endorphin release is a real thing, and I crave it. I also feel so much more relaxed and content after putting in 20 or 30 minutes on my bike. Decompressing in a physical way is a new sensation for me -- and I'm hooked. I will never regret spending nap time doing something good for my body and mind.
Calling Someone
Another thing I used to hate? Talking on the phone. Honestly, the idea of catching up with someone verbally gave me massive anxiety. To some extent, it still does. I have always gravitated to email or text instead. But, as we all are lacking some degree of companionship right now, simply chatting with someone over the phone can be cathartic and refreshing. Calling a good friend you haven't spoken to in months, and shooting the breeze can honestly feel like therapy. You'll feel lighter and brighter and smile more after a good and meaningful conversation. (Plus, it's way more satisfying then "catching up" with someone via Instagram.) 
Some days, you may want to stare at the wall or curl up on the couch or take a nap (hallelujah), it's all good. But when you want to decompress to refresh, remember that it doesn't have to a passive activity. You can be productive and still take a moment to yourself. 
Want more from Momtrends?
1. Three Must-Have Home Organization Products
This is not a sponsored post