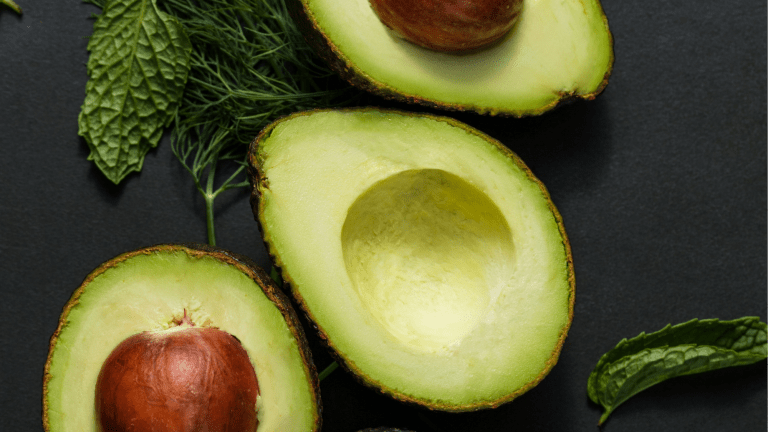 3 New Ways to Eat Avocados
Try this Superfood in New a Way!
Avocados were always kind of a mystery to me until I had children. Did you know they are a fruit? I was reluctant to try them until I was mashing one up for my firstborn. I took a scoop and couldn't believe I had missing out on this creamy, delicious wonder for years! One of my favorite quick and easy quick meals is "Avocado Toast." You can get as adventurous as you'd like, but I mash 1/2 an avocado over warmed bread with just a sprinkling of Pepper Jack cheese for a filling and nourishing way to quench my appetite. 
I have started incorporating avocados into my cooking in a few new ways (maybe it was the team's gorgeous trip to Tulum?) and I had to share. (Yes, up until now I was only eating them "as is" and in homemade guacamole  I tried this one from Cookie and Kate a few months back and all I can say is, "Nailed it!".
First, here are quick tips for choosing and using an avocado (I prefer Hass avocados for most recipes. I do often use the other variety when adding them to tacos or in a taco salad as they are firmer).
1. Choose an unblemished fruit
2. Avocado should be heavy for its size 
3.  Choose an avocado that is only slightly tender when gently pressed. (Avocados will ripen in about 2-3 days unless you use the "paper bag" method. 
3 New Ways to Eat Avocados
1. Cold Avocado Soup: Get your spoons ready because these soup is flavorful, easy to make and serves up perfectly on a busy night. Dust off your food processor and try this yummy delight. This recipe from Joy of Cooking (my forever "go to" and if you cook, bake or love food, this is a "must have") was a fan favorite in our house. 
2. Shrimp and Avocado Toast: Thank you to Fine Cooking for this delicious spin on my already fave avocado toast. This is so simple, you can whip it up in minutes. Perfect for al fresco dining, last minute guests, or are an impressive canapé. 
3. Avocado Hummus: What will they think of next! This creamy dip combines two power foods together and it is a breeze for after-school snacking, on-the-go meals (read..every.single.spring.day!) and pairs perfectly with your go-to crudite. My neighbor recently shared this recipe from Cooking Classy and we've already enjoyed it a few times.  I have tried (and liked) this Herby Avocado Hummus recipe from Bon Appetit too. 
How will you try Avocados next?
This is not a sponsored post. This post may contain affiliate links.