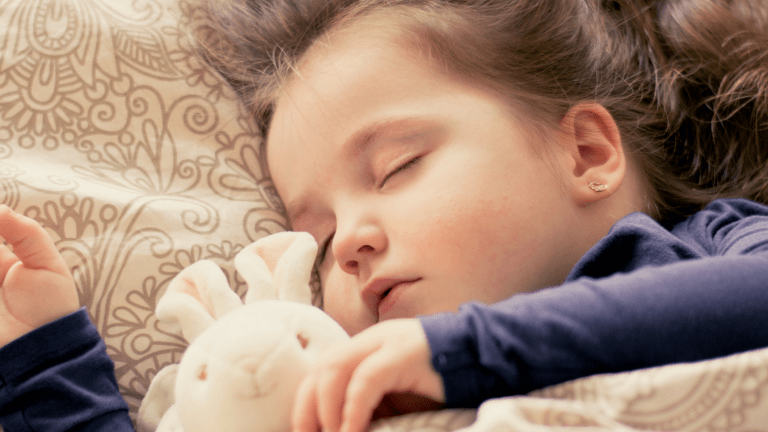 3 Effective Sleep Training Tips
Finally get those zzzz's with these sleep training tips!
Mom Confession! When mamas get together and exchange horror stories about how they spent years in a constant state of utter exhaustion because their littles did not sleep, I always have to keep quiet. All three of my babies slept for me at an early age and in turn, I slept too!  Don't fret, we worked hard at getting our littles to sleep well and I am sharing my tried and true effective sleep training tips with you. 
1. Consistency: My mom gave this advice to me when my son was born a decade ago. Be consistent, be consistent, be consistent. If the expectation is for your little one to sleep in his or her own room, or bed then that's where they should sleep consistently. Being consistent helps your child to understand what they can expect from you and it makes them feel safe and secure. 
2. Routine: I am not suggesting you follow a clock, but we always followed a schedule. We took our lead from The Baby Whisperer and three for three, we were successful in using a routine to ensure good sleep. Our nap time routine was different than our night time routine, but each day looked pretty much the same to the children. Again, they knew what to expect, they knew the signals to teach their bodies it was time to slow down and get the rest they needed. It was always easy for a sitter, grandparent or friend to step in and help with our children because they knew what to do (even at a very early age) and thrived on the routine and getting their proper rest.
3. Support: Getting your children to sleep can be a challenge, especially if you are trying to implement a new strategy so to speak. My hubby and I were on the same page and supported each other in the efforts to help our children sleep.  I believe the support of your partner, spouse or even one mama friend can help you on the sleep trainmen journey.  I joined online support groups, local mom groups and sought the support of my family to share my frustrations, celebrate successes, talk through set backs and just have someone who will lend an ear.
To help you help your child sleep and keep sleeping, we tried the REMI Sleep Tracker. The REMI Sleep Tracker is great for children 0-10 and changes as your child's sleep patterns change. 
The REMI Sleep Tracker features:
~customizable bedtime and nap time routine through alerts, lighting, music and more.
~customize REMI's display. Even let your child use the app to learn how to manage their bedtime routine.
~adjustable nightlight, or even play your baby's favorite lullaby!
~Track the sound of your child's nights, create and maintain a diary on your app to help you identify what conditions are ideal to foster your baby's sleep routine.
~Use REMI to listen to your baby or talk to you child and let them know it's time to turn off the lights or get out of bed in the morning.
~REMI connects to your iOS or Android phone via Bluetooth. This also enables you to play your child's favorite songs through the Bluetooth Speaker.
Here are some additional sleep tips that might work for you. Happy Sleeping my Friends!
This is not a sponsored post. We did receive a sample. This post contains affiliate links. All opinions expressed are our own.