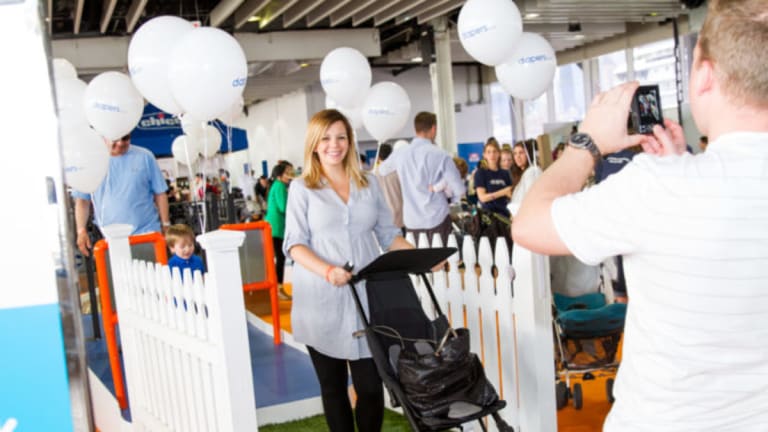 2019 Chicago Baby Show Tickets
We've got Baby Show tickets to give away and a special 50% discount
Here at Momtrends, we love babies! Sharing the joy of parenthood is one of our favorite things here at Momtrends. That's why we are once again helping spread the word about the 2019 Chicago Baby Show. We've got tickets to give away and a special 50% discount just in case you don't win (but your odds of getting lucky are good—we've got 25 sets of tickets to share!)
More About the baby Show Series
2019 Chicago Baby Show 
What's new? Mark your calendar for August 24 & 25, 2019! This year the show is going to be better than ever—it's once again at Navy Pier, the perfect place to bring your family and spend a day in Chicago.
Who needs to go? You do! Whether you are expecting your first baby or you are already a mom, this show is for you. The Chicago Baby Show is the largest show series for new and expectant parents in the country. Now in its third year, no other Chicago parenting event provides a better experience for thousands of expectant and new families.
Can I bring the kids? You bet! This show is 100% family-friendly. Plan on bringing the kids. There will be snacks for them, play stations, music and more. The grown-ups can get a look at the best brands for baby. There are also great speakers, seminars, big giveaways, and lots of learning, support, bonding, and fun as you make your way into parenthood.
How do I get tickets? We are giving away tickets for you and your family to experience the show.
Free Chicago Baby Show Ticket Giveaway
Momtrends has 50 FREE tickets to share! For the next three weeks you can enter to win individual or family tickets.
First 50 readers to click this link win tickets to the New York Baby Show! Enter MOMTRENDSFREE in the promo code to win!
50% OFF TICKETS
What happens if you don't win free tickets? Once the tickets are gone you can still get a special Momtrends VIP code and save 50% off for your family. Normal ticket price is $30 per family (for 2 adults and up to 4 children), and $20 per individual.
Please use this link to get your discounted tickets and enter MOMTRENDS50. https://tickets.lupevents.com/The-Chicago-Baby-Show
We're so excited to see everyone in August at Navy Pier.
For more baby trends
This 2019 Chicago Baby Show Tickets feature is a sponsored post.