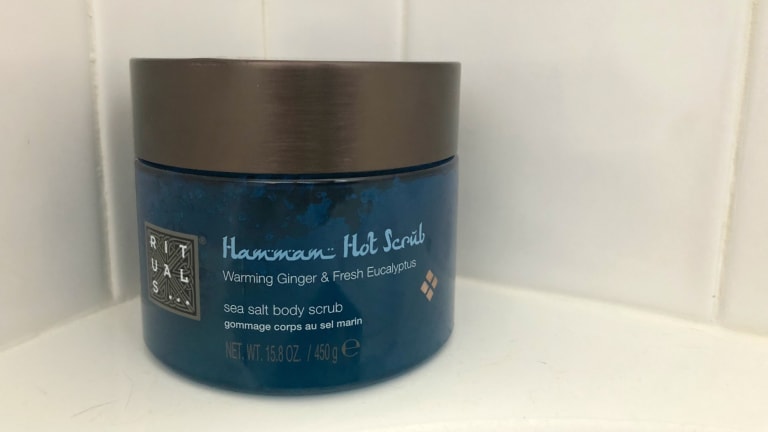 Publish date:
My 2-Step Recipe for Relaxation
Decompress with my fool-proof recipe for relaxation...
Decompress with my fool-proof recipe for relaxation...
Who could use a little recipe for relaxation? It's been a long year. Am I right? School's out for summer in my neck of the woods and that last day couldn't have come at a better time! I sure could use a break from all the hustle and bustle of the school year. No more school functions, homework, after school activities etc. It's time to breathe. Well, it's time to breathe a little. The kids are home ALL day now after all. Haha! And since our first summer vacay isn't for a few weeks, mama needs a little help decompressing. So, I'm going to share with you my easy 2-step recipe for relaxation. Because I know I'm not the only parent who's been through the ringer this year!
Recipe for Relaxation
Take a bath...A nice warm bath has soothed me since I was small and now that I'm all grown-up, I love adding luxurious products to my bathing experience. Rituals, for example, has some incredible body scrubs and The Ritual of Hammam Hot Body Scrub is such a treat. Not only does your skin feel super soft and exfoliated after using it but you're left with a warm sensation that feels great on tired muscles. 

Five Tips To For a Girl's First Leg Shave
Do you remember your first time shaving? Mine wasn't pretty. I snuck my dad's razor and shaved my legs dry. It wasn't pretty. Get your daughter ready for this rite of passage with the right tools and a quick education. We've got five tips to help you navigate your daughter's ...read more
Why You Should Add Wild Blueberries to Your Diet
Do your New Year's goals involve healthier eating? Adding more fruits and vegetables to your diet? Or even adding tasty new recipes to your repertoire? We've got five reasons for you to add wild blueberries to your diet. Our friends from the Wild Blueberry Association have ...read more
Why Moms are Loving This Blueberry Couscous Salad
It's blueberry picking time. And while most blueberry recipes revolve around baked goods, we've got something different to share. First, a few sentences singing the praises of this lovely fruit. Blueberries are high in antioxidants, improve memory function and reduce the effects ...read more
Pour yourself a drink...After I've had my bath, I snuggle up on the couch with a nice cold beverage. I'm a big fan of cocktails in a can. They're perfect for summer and so darn easy. Just pop open the top, stick in a straw and sip. And, on a side note, they're great to throw in a cooler to enjoy poolside too. Half-Seas Sparkling Cocktails are my new jams. You don't have to do any mixing. They're ready to drink and oh so tasty!
Say Goodbye to Stress
When asking yourself what can I do to reduce stress? The answer is try out my 2-step recipe for relaxation! Could it BE any easier?! Trust me... Take some time for yourself tonight for a bath and a drink and you'll feel that stress melting away in no time! 
And for more of our favorite bath and cocktail finds, check out these natural beauty products, sparkling grapefruit cocktail and lavender sugar scrub! They would be fabulous as part of your relaxation routine too!
We were not paid for this post. We did receive samples.