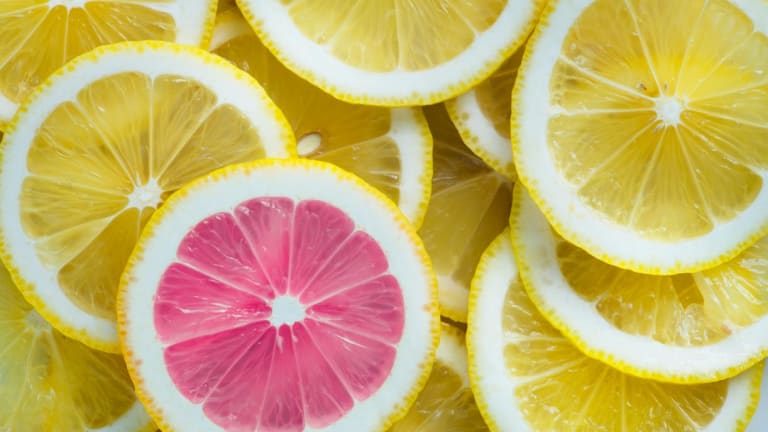 10 Surefire Ways to Make Yourself Stand out as a 'Mom Boss'
With a few simple steps, and by following these tips, you really can make your small business succeed.
Are you a small business owner with a real passion for the product, service or trade that you deal in? That's brilliant - you're a great mom boss!
But how do you make sure your target customers feel the same way as you do? By making yourself stand out from the crowd. Of course.
But it's not always as easy as that sounds - with so many other small businesses crowding the market. So we're going to take a look at some top tips that have served other entrepreneurs well...on their way to success!
1. Hey...be good looking!
Good looks are so important, aren't they - when you think about it? We're not being really shallow, don't worry - we mean the way your company appears! The crucial first impression you give is so important - as much in business as the rest of your life.
So follow the example of big brands
Think of a big brand name like Amazon, Apple, Google or Facebook - you can picture them all immediately, can't you? Their logo, what they stand for - the whole package?.We all can...
It's all down to good branding - and these companies' ability to get their visual identity across effectively time and again. So have those examples firmly in mind when you think about your business -and how it appears. What makes them so effective and memorable? Just think - and read up about that - then emulate it. Then you'll be halfway there - let's look at what else you can do next...
2. Get your visual messaging right
What can you do to ensure your own visual messaging is strong - and that it's seen in all the best places?
Know your audience
The first thing you need to think about - before you invest any time and money into your branding - is your audience. What are their habits, wants, needs and aspirations - and what would they respond to best? Maybe think of your whole audience as one distinct person, to help you get a really clear picture of who you're speaking to. Let's call them 'Bob' for the sake of this article.
Think carefully about color and design
Your visual identity will be a Bob's first impression of your business - so make sure it's a positive one - that catches his attention. It's worth investing in support from a graphic designer to help you put together a great logo - unless you've got a really strong design skills yourself.
And once the design is in place, draw up some brand guidelines, setting out exactly how you'll use it - and where.
3. Remember a brand is much more than a logo
Remember though that your brand is about much more than a logo - it's the actual physical personification of your business. So make sure that reflects what you do and how you're different. Or else Bob will never know why he should use or visit your company.
People have a desire to belong to a community - that's a great starting point. It's at the heart of any really successful marketing campaign. You can see how successfully the companies we mentioned at the start of this article have created that - just try to learn from it. And build your own 'tribe'.
4. Get seen in the right places
Once you've built a clear visual identity, the next step is to make sure it gets seen - in all the right places..
Again, you need to carefully consider your audience - who they are and what their habits are - and respond to that. Build an effective online presence, and target the focus of your campaigns around the sites they are most likely to use or visit. Is Bob a Facebook user, for example - or does he prefer Instagram?
You don't need to have a huge budget to achieve this - social media promotion is free and effective – if you do it the right way.
At the same time, many people neglect more 'old school' forms of advertising but flyers, business cards and posters can all have a great reach. It's all just really about identifying your market – and then speaking to them via the most appropriate channels.
5. And get out in public whenever you can
Never underestimate the power of engaging with your audience in person - identify opportunities to do this at events and exhibitions, for example. And invest in stands and displays with real visual impact - to make sure your message really gets across.
6. Remember the keys to good communication
Whenever you speak to your audience, remember the following.
Who is your customer?
What do they want?
How will you help them achieve that?
How will you tell them?
This is just important in terms of every word you use to promote yourself - as it is in getting your visual identity right.
7. Do what you say
It might sound straightforward but it's well worth repeating – in business you need to say what you mean and do what you say. A great way to stand out from your competition immediately is to always deliver and never let customers down.
If you make a promise to Bob, follow it through, even if it's just returning a phone call or email. Make sure your customers or clients always get great service and that way you'll build valuable brand loyalty. That's a really effective tool when it comes to small business and conversely nothing is as damaging as a bad reputation or review.
Be reliable, clear and trustworthy at all times and it'll pay off in spades when it comes to success. Under promising and over delivering can also be a good tip to follow – never suggest you can do anything you have doubts about. And that way you'll make sure your customers are always happy, and say great things about you and your business.
8. Offer something unique
Ok, so you know you're special but can your customers identify what's unique about your product? How is it different from what your competitors are doing, or could you provide something for people in a different way? If you have other small businesses in your area with a similar offer, what could you tweak or add to create a unique selling point?
As an example, if you run a small restaurant or café, could you maybe launch mid morning brunches for other moms? Or discounted early evening meals for elders, deals for families, live music or special themed nights? Whatever it is, identify it, and then get your message out there – it's the best way to make sure you outshine your competitors.
9. Make the most of technology
There are a lot of timesaving devices and software options available to you now as a small business owner, so make sure you're using the best that's available. Have you considered trying the business apps that are out there, for example; there are lots on the market to help you succeed. Whether it's to speed up your accounting or help your customers access your services, you may just find something that's right for your requirements.
But don't be afraid to look at where more traditional business technology intersects with the new. You might be surprised, for example, that people still send 17 billion faxes every year.
But why do they do that?
The reason is that fax is safe, convenient and legally binding. Plus, it's convenient. And you no longer need a big, bulky fax machine to send a document.- efax lets you send and receive any fax online or by email - in a few seconds.
They're safe and secure
One of the main reasons people still send them is because they are safe - unlike some other technologies. You often hear about email data breaches, for example don't you - but how many times have you read about anyone hacking a fax?
Efax lets you send messages over the internet - with a private, secure connection that provides you with all the security you need.
It's a great way to send documents with highly sensitive confidential information to your customers and clients. So if that's something that's central to your own business needs it might well be worth looking at efax yourself.
With technology, as with everything else, it's all about being responsive to change - whilst reflecting customer needs. Which brings us neatly to our final point...
10. Always remain agile
It's so important to be able to respond quickly and effectively to change - and keep your business agile. If one of your competitors starts offering something too similar to you, for example, change it.
For example, if you need more space - think outside of the box. Consider using portable buildings as an agile business solution. And always make your service or product stand out - never copy - innovate, innovate, innovate…
It goes back to our point about identifying your USP or attracting customers of different demographics with varying offers.
We hope this post has provided some valuable insight into how to get ahead of the competition - as a mom boss. With a few simple steps, and by following these tips, you really can make your small business succeed.
Pin it! 
Use Pinterest to save your favorite Mom Boss tips.
This 10 Surefire Ways to Make Yourself Stand out as a 'Mom Boss' feature is collaborative effort.