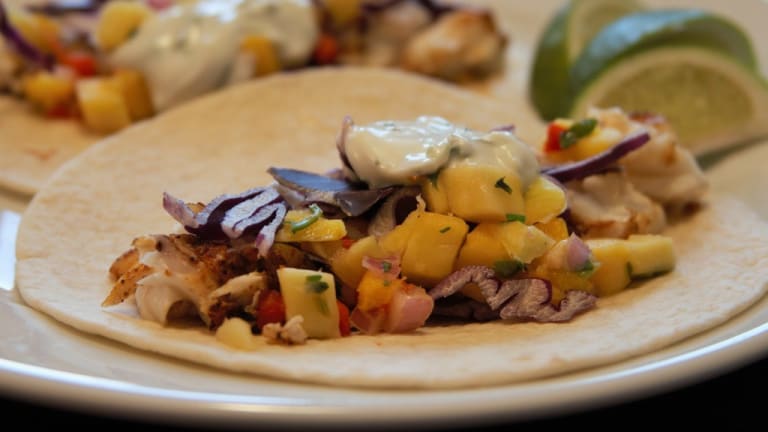 10 Healthy Seafood Recipes
Channel your inner islander and whip up some seafood recipes this spring...
Maybe it's the Floridian in me, but I think I could eat seafood pretty much every single day. And since my family I and I are trying to even cleaner this year, healthy seafood recipes are top of mind! Now while my go-to seafood of choice is typically whatever my fishin' expert step-bro has stocked my freezer with, I'm determined to try my hand at some new seafood recipes. I'll always turn to the old stand-bys, like grouper pan fried with a bit olive oil, garlic and a touch of Sriracha for heat, but I'm going to branch out too!
And I'm not picky y'all...Shrimp, salmon, you name it...I'm ready to cook it! You see, it's starting to warm up here in the South. And warmer weather just calls for fresh, light recipes, don't you think? Even if milder temps haven't found you yet, they will soon. And thanks to these easy seafood recipes, your menu plan will be ready!
Seafood Recipes to Try Now
So, are you hungry yet? The only question is which recipe to make first. At least that's my only question. Haha! I might go for the shrimp and avocado salad. I've yet to meet a shrimp, or an avocado for that matter, that I didn't love! Who's with me?!
And now that you've walked away with some serious meal inspiration thanks to these tasty seafood recipes, why not take a look at another one of our healthy recipes, our sweet potato pancakes. They would go great with salmon...Just sayin'!
We were not paid for this post.