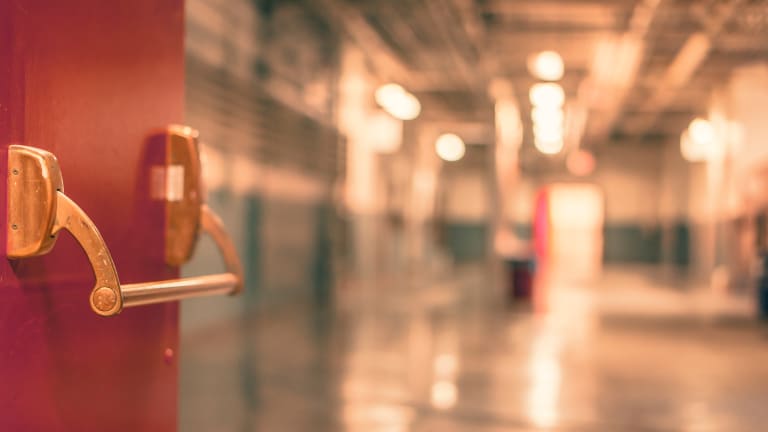 Publish date:
3 DIY Gifts for Teacher Appreciation Day
Show Your Kids' Teachers Some Much-Deserved Love!
Show Your Kids' Teachers Some Much-Deserved Love!
I absolutely adore my son's Kindergarten teacher. She is sunshine and rainbows and unicorns and pure magic; everything that an early childhood educator should be. As the school year begins to wind down, I want to celebrate this kind, nurturing, creative, and spirited soul and thank her for all the hard work and love she's poured into the classroom and all 19 of her weekday kids.
Related: Pen pal tips and ideas for kids
Teacher Appreciation Day is May 8th and there's no better time to show gratitude. Of course a gift card and a bouquet of flowers is always appreciated, but something homemade with the help of your child is even more special.

5 Pretty Ways To Organize Your Jewelry
I admit - I'm guilt. Despite my best efforts, my "jewelry drawer" has become a tangled mess of necklaces, bracelets and earrings. This cluttered collection not only makes it hard to see what I have, but difficult to untangle the pieces I do want to wear! This summer, I'm ...read more
This Year's Coolest Jumbo Pool Floats
Pool season is almost here! I can't wait to relax, read a book, and sip a cocktail while lazily drifting in an oversized float. (Just kidding, I have two toddlers--but a swim mama can dream, right?). If you've got a staycation planned, check out this year's coolest jumbo pool ...read more
Crystal Clear and Pristine: Pool-Cleaning Tips
Tropical Storm Isaiah gave us quite the midsummer surprise here in the suburbs of New York City. We just got our power back on after a whole week of darkness! With trees down, debris everywhere, and lots of uncertainty, one thing we forgot to check on: our above ground Intex ...read more
More from Momtrends
PIN IT!
Need more ideas on what to do with the kids? Be sure to follow our Activities to Do with the Kids board on Pinterest here.