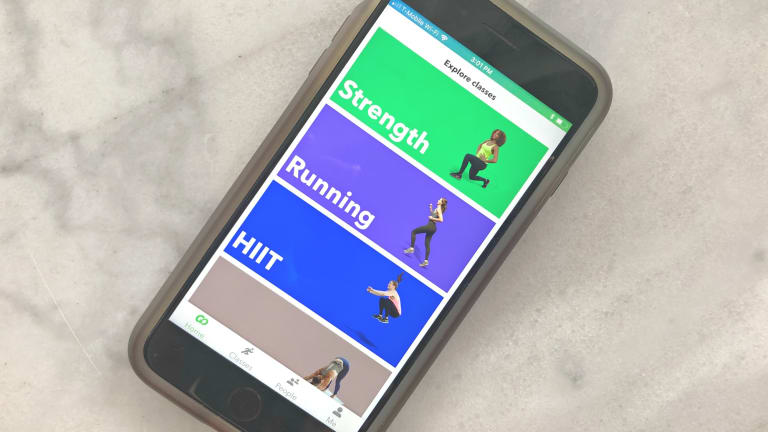 The Fitness App Every Woman Needs
Raise your hand if upping your fitness game is one of your goals for the new year. You know how important being active is to us at here at Momtrends, so imagine our excitement when we heard about the fitness app every woman needs. Gixo is a fitness app that offers live AND on demand workouts. Seriously, they can be done any time. So even if a live class doesn't work with your schedule, you can simply select one of the on demand workouts to get your sweat sesh in. Is that clutch or what?!
Why You Need Gixo
I don't know about you, but this girl needs flexibility in her life. Now that the new year is here, school will be starting back up for the kids again along with all their activities and when I'm not playing chauffeur to and from all that, I'm working. Needless to say, free time is not in abundance pour moi. I need to be able to fit in my workouts whenever I can. I'm sure I'm not alone in this. My motivation is there. Setting a good example for my kids by showing them that I make my health a priority is a must. But that doesn't mean I can let me other obligations slide. This app is a game changer for moms like me. Talk about your time saver! Plus, you can't beat the price at $14.99 a month or $179.99 for the year.
Download it Now
And apart from the convenience, there are many other perks to downloading and using the Gixo fitness app. First, you get support from certified personal trainers. They will be your coaches and help you get the most from your workout by giving you personalized recommendations. They will be invaluable for accountability, as well, when taking the live classes. On the other side of your phone are real live people taking the class with you. And you'll see those people on the leaderboard. If you have even a little bit of a competitive streak in you, you'll relish the times your coach calls out your pace. I certainly didn't want to be at the bottom. Just sayin'. Haha!
Choose Your First Class
My first Gixo class was actually a walking class thanks to New Year's Eve celebrating and an unseasonably hot day. If I thought I was getting off easy, I was wrong. Bwah! I was fully spent at the end of the 40 minutes thanks to my desire to inch up on that leaderboard. Haha! I had so much fun I can't wait to choose my next Gixo experience. I think yoga might be in order tomorrow. After a bit of slacking off over the holidays I'm ready to get a good stretch in and my body always feels so gloriously stretched out after a yoga class. Of course, strength, cardio and stretching only options are pretty tempting too.
Get Your Discount Code
Now that you've seen all the reasons why you should add the fitness app every woman needs to your workout arsenal, how about a discount code? Use code momtrends to get a 7 day free trial and 20% off your monthly or year long Gixo subscription. I can't think of a better reason to get downloading, can you?
And for more fitness inspiration, come see how easy it is to create a yoga sanctuary in your home!
This post was sponsored by Gixo.