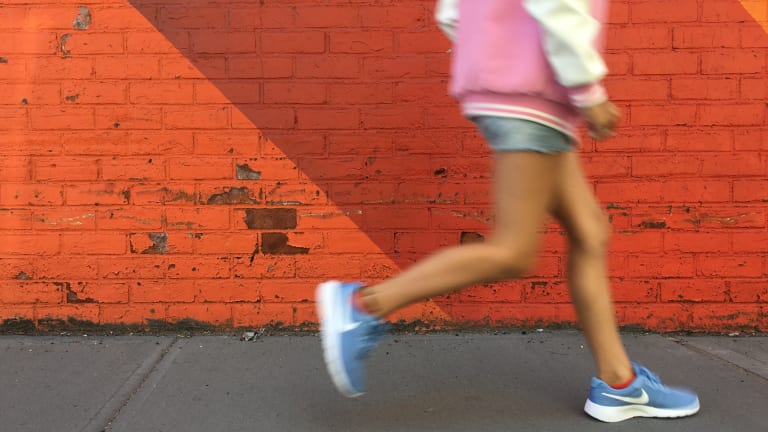 Should Girls Boycott Nike?
Nike has a girl problem, keeping track of Nike's policies towards female athletes
Back in 2010 I wrote a piece about my decision not to work with the Nike brands. Since then, I've held to my promise I don't buy the products nor support the brand. Trouble is, my girls, 10 and 12 love Nike because it's what it's "trendy" and they have selected these sneakers repeatedly for Momtrends photo shoots. And I haven't stopped them, because I want them to assert their style. And I want them to be independent thinkers. I'm asking: Should my girls boycott Nike? 
Now it's 2019. I was one of those consumers who applauded when Nike supported Colin Kaepernick. But it appears it' was just another big of corporate maneuvering.  Take a look at this video from the NY Times and Alysia Montaño.
My one-woman boycott from 2010 clearly didn't work. New York Times is now taking up the issue with this very thorough investigative piece on sexual harassment at Nike. 
Now I'm learning that Alysia was told that pregnancy would pause her Nike contract. 
At my house (full of runners and female athletes) we have had some long conversations about purchasing power and how the consumer can voice dissent. I took it as a teachable moment. How are you tackling Nike's most recent debacle? 
Nike is a brand that gives lip service to women. Here's some evidence:
I believe in the power of sports to help girls, and I want them to continue to have heroes on the playing fields. As my boycott nears a full decade, I'm going to add to my list of demands:
Women hold 51% or more of top leadership positions at Nike 
Female athletes earn 51% of total endorsement contact
Nike includes a morality clause that immediately severs contracts of athletes who commit sexual abuse.
I may as well go big with my dreams. In the meantime, I'll keep running and be the role model my girls need.
Here's the scoop from the 2010...
How have I spent my free time recently? Mulling over a Nike boycott. It all started with Nike's weird from-the-grave Master's ad for Tiger. Then I read about Ben Roethlisberger--another Nike guy.

The NFL player wasn't charged with anything but according to the NYTimes he did earn a 572-page Georgia police report of a sexual assault accusation against him. That was enough for me.

So I started by tweeting my disapproval and I got this in response:
Which got me thinking. And thinking. And doing more thinking as I went for a 5-mile run in my Nike shoes. No, "maripoopoopoo" athletes are not role models. But moms are and this mom has decided enough is enough.
I've got two little girls. I want them to grow up to be strong women that love sports--just like their mom does. So as their role model I want them to see me use my purchasing power well. Not only do I track trends, but I also try to steer moms into spending money wisely. I'm certainly not going to be giving Nike my dollars anymore (two pairs of running shoes a year--roughly $200) to spend on athletes that at the very least don't respect women. So I'm asking you all to think twice before plunking down money for Nike shoes and apparel. As for me, I'm returning the promotional outfit I received last year for review. What I really wanted from Nike post the car-bashing, texting scandal was an ad like this...


Fade in: we see Tiger teeing up a ball for a young girl. He steps back to watch her swing and nods in approval as she smacks one right down the fairway.


Narrator: Nike supports golf programs for girls. We know that the future of the sport is in their hands. When was the last time you took your daughter out for a round of golf?
You get the picture. Until moms realize the power we have in our purchases these massive sporting brands will never change. If you haven't seen this video take a look. It just goes to show what creative marketing can do for girls and women (note: in fact Nike was partially responsible for this video--just goes to show what they can do when they use corporate power for good).
Now Nike it is up to you. I think it's time you put a spotlight on girls, not the men who seem to have no regard for them.

Momtrends was not paid for this post. We will be returning the running gear to Nike's PR agency with a copy of this post.