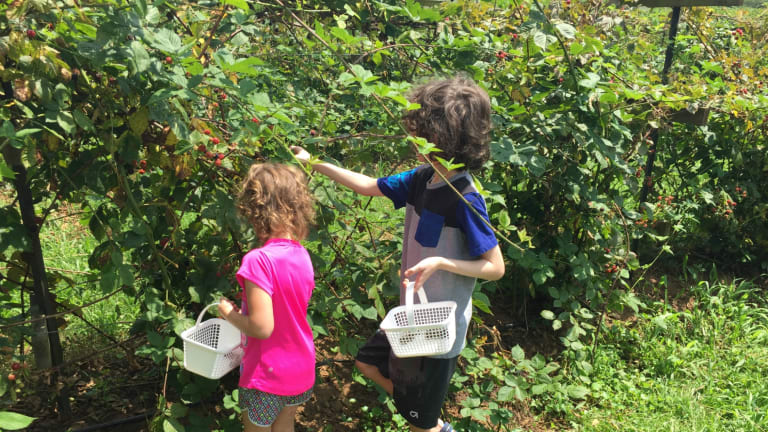 How to Not Over Schedule Your Summer
Let's talk about how to not over schedule your summer. Hey moms, can I ask you a question? Do you have a spreadsheet that you've meticulously filled with all your kids' summer camps and activities? Of course you do. So do I! Hey, how else would us busy 'rents keep track of everything we have scheduled for the season ahead? I get it. Really I do. But can I suggest something? Take a beat and think about not scheduling your family's every moment this summer. If you work, you obviously need to find a place for the kids to be during working hours, but what about the non-working hours?
How to Not Over Schedule Your Summer
Whatever happened to just sitting back and simply letting nature take its course when it comes to summer fun? I promise your kids WILL have fun, just like we did as kids, if you don't do ALL the things... In fact, by taking it easy on yourself, you just might find yourself more relaxed than ever... So, I rounded up a few easy-to-follow tips for how to not over schedule your summer.
1. Encourage your kids to self entertain... Give them some building blocks or art supplies and see what their imaginations can come up with. And then you use this time to do a yoga video or sip a HOT cup of coffee. You're a mom, not a camp counselor. It's ok if they have to figure things out for themselves every now and again.
2. Get outside... If you find yourself with some camp free days, your kids are going to need to run it out. Because while I'm advocating being freer with your schedule, you don't want to deal with too much pent up energy. Now you don't have to set up a Pinterest worthy obstacle course in your yard. Just grab a ball or hop on your bikes. Low-key activities can be just as fun as complex ones!
3. Be flexible... If you have down time on your calendar, don't immediately fill it up with an activity. Wait to see what the day brings. You may just want to stay in your jammies and enjoy a quiet day at home. Give yourself the freedom to see how you feel.
4. Don't over plan your vacations... Sure, you want to make sure you take advantage of all your vacation destination has to offer, but there is something to be said for taking it day by day. Talk to the locals. See what they suggest. We found a charming berry-picking spot that way. You can certainly go into your trip with some must-sees, but I bet you'll be pleasantly surprised if you're less type A about it.
5. Don't say yes to everything. You're going to see your fair share of party invitations come your way, but don't over schedule yourself to the point where you don't enjoy them because you're running from this obligation to the next. It's ok to say no. You've worked hard to get to here and it's time to enjoy your summer! Skip the soiree and treat the fam to ice cream. The simplest of times can make the best memories!
And for more summer-ready advice for moms, check out our tips for how take time for yourself this summer!
We were not paid for this post.