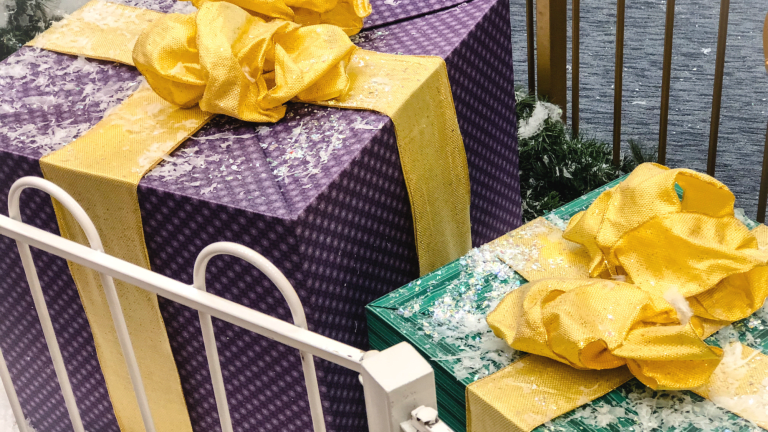 YELLIES Hot Holiday Toy Giveaway
Do you have holiday fatigue? It's hard sprinkling about all the holiday magic we've been working so hard on for our families. We get it. Trust us. We totally get it. Well, mamas it's time to take a break and let us give you another hot holiday toy idea! No research required. Keeping track of all the "hot holiday toy lists" out there is certainly adding to our exhaustion right? Between those and your kiddos forever adding to or changing their wish lists, us mamas are, in a word, beat. Never fear. This hot holiday toy idea is a winner with a capital W. Enter YELLIES. Remember that name. YELLIES. Put a YELLIE or two under the tree and you're bound to be a hero! Trust us. But what exactly are YELLIES you ask? Let me break it down for you...
YELLIES
I don't know about your kids, but mine love anything interactive. And that's just what YELLIES are. They're interactive spiders. They're seriously CUTE interactive spiders to be exact. These adorbs, fuzzy little toy pets respond to your children's sounds! Your little ones can clap, talk, scream, sing and even play music to get a reaction from their YELLIE. The louder they are, the faster YELLIES go! Of course, they don't have to yell. If they want to speak softly to their YELLIES they will scurry slowly. It's all about what tickles your kiddo's fancy. And YELLIES' eyes even light up as their legs move when they're responding to a voice. They're simply too cool!
Shop for YELLIES on Amazon here in time for Christmas.
Hot Holiday Toy Giveaway
Now do YELLIES sound like serious boredom busters or what? You could even surprise your kids before the 25th if you were so inclined. Throw a few YELLIES at your kids this week and you will have plenty of uninterrupted time for holiday prep! They're meant for ages 5 and up and are captivating enough to capture the fancy of kids of all ages! Plus, $14.99 is a total bargain to buy mama some space to get stuff DONE. Haha! So, are you ready to add some YELLIES to your family? I knew you would be. You can find them at most toy retailers nationwide. Head to the Hasbro site for more info.
Enter to Win
And I have even more great news, not only have we left you with a fun holiday gift for kids idea, but we're giving some away too! Enter below for your chance to WIN 6 YELLIES. Yes, I said SIX! Three lucky winners will take home 6 YELLIES each! Good luck and happy holidays!
This is a sponsored post.