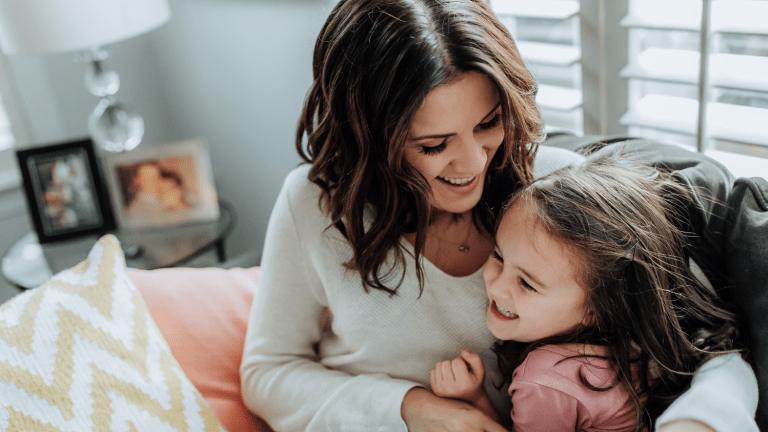 Yell Less, Love More
Take the Orange Rhino 30-day challenge to take the screams out of your parenting and welcome in the peace.
A mom's day is often filled with challenges ranging from fussy toddlers to troublesome teens. The everyday stressors associated with being a parent can become overwhelming, especially for moms of little children. Let's be honest…we all have been there. How many times have you caught yourself raising your voice in a situation that really didn't merit such angst?
Related: A year of self-care to focus on you
How to Yell Less, Love More
Sheila McCraith is a mom just like us who decided to break the cycle by challenging herself to go 365 days without yelling after being caught in the act by her handyman. In her new release Yell Less, Love More available in stores and on-line now, she shares with readers how the Orange Rhino helped her stop yelling at her young sons while empowering herself to make a positive change for the entire family.
Interested in starting your own journey? It's easy! This 30-Day Guide includes 100 alternatives to yelling, simple steps to guide you along the way, and honest stories of inspiration to keep you on track. You'll even get the inside scoop on how Sheila's creative Orange Rhino came to be. You'll never look at the color orange in the same way again.
Parenting is a Verb
From simple tips like painting your nails orange or incorporating orange Post-it notes as visual reminders will help you stay the course. As you tackle sticky situations in your day-to-day routines, the Orange Rhino will help you feel the love. Stop by www.theorangerhino.com for more information on how to purchase the book plus other useful suggestions.
MORE Life hacks FROM MOMTRENDS
PIN IT!
Use Pinterest to save your favorite ideas from Momtrends. Be sure to follow our Fitness and health board here.
Momtrends was not paid for this post. We were give samples for review. This post may contain affiliate links. By clicking and shopping, you help support Momtrends and allow us to keep reporting on trends.
For even more Momtrends, follow us on Facebook, Twitter, Pinterest and Instagram