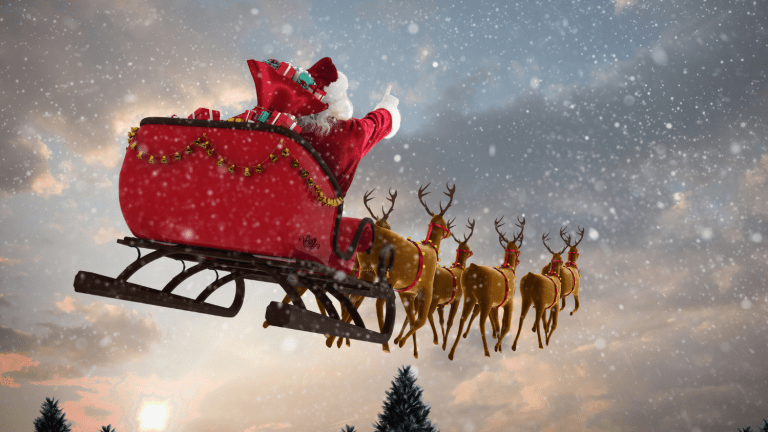 Where's Santa? OnStar Follows His Trip from the North Pole
OnStar has teamed up with NORAD to help kids follow St. Nick's travels from any vehicle with OnStar
Each year the North American Aerospace Defense Command (NORAD) tracks Santa Claus' Christmas Eve journey to deliver presents to good boys and girls all over the world. For the fourth year, OnStar has teamed up with NORAD to help kids follow St. Nick's travels from any vehicle with OnStar (which includes non-GM vehicles with OnStar FMV. So while the family is traveling to family and friends homes, just press the blue OnStar button to get Santa's official location!
Related: Christmas movie round up
From 7:00 a.m. on Dec. 24 until 5:00 a.m. on Dec. 25, anyone with an active OnStar subscription can press the blue OnStar button in his or her vehicle to request a 'Santa Update' and find out Santa's current location.
Using sophisticated systems like the North Warning Radar System and geo-synchronous satellites with infrared sensors, NORAD monitors Santa's location on Christmas Eve. Children may also follow Santa with the NORAD Track Santa mobile apps.
"We had so much fun last year using OnStar to find out where Santa was throughout the night," said OnStar subscriber Kim Miller. "Each time we got in the car, my children were excited to find out where Santa had traveled to next. It's a great way to engage the whole family during Christmas Eve travels."
Santa also has some special OnStar services tailored for his journey to keep him connected as he travels around the world.
Santa's custom services 
Reindeer Health Diagnostics: Santa can receive instant reports on his reindeer's hunger and energy levels to make sure they're in the best possible health for their journey.
Hands-Free Calling: Santa will be able to chat with his elves and Mrs. Claus back at the North Pole while keeping his hands on the reins and his eyes on the sky.
Turn-By-Turn Navigation: OnStar will provide Santa with hands-free, directions to all his Christmas Eve destinations.
Individuals without an OnStar subscription can visit www.noradsanta.org or dial 1-877-Hi-NORAD (1-877-446-6723) for Santa's location.
MORE HOLIDAYS FROM MOMTRENDS
PIN IT!
Use Pinterest to save your favorite gift ideas. Be sure to follow our Holiday Recipes and Crafts board here.
Momtrends was not paid for this post.