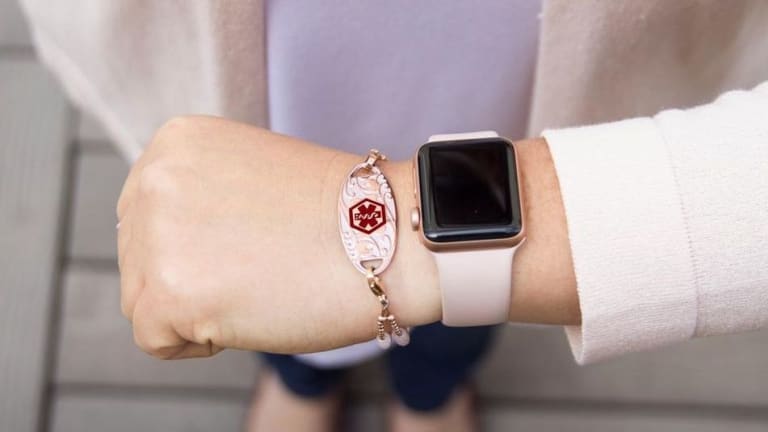 What to Do After the Epilepsy Diagnosis for Your Child
1 in 26 people in the United States will be diagnosed with Epilepsy, here is my resource on where to start as a parent.
In the spring of 2020, right in the early panic days of the COVID crisis, my daughter had a seizure. It scared us to the core. We called 911, got an ambulance and essentially that was when we started our epilepsy journey. 18 months later, I've learned a lot and want to help other moms who are just starting the journey.
What is Epilepsy
Let's start at the beginning. Usually that means a seizure. It's an incredibly stressful event when your child will lose consciousness. From there, the doctors and tests become involved. Now I'm going to jump into some medical talk.
Facts were sourced from John R. Mytinger, MD, an attending child neurologist at Nationwide Children's and Assistant Professor of Clinical Pediatrics and Neurology at The Ohio State University College of Medicine.
Epilepsy is traditionally diagnosed when a person experiences more than one unprovoked seizure. Essentially, a seizure occurs when the normal electrical activity becomes uncontrolled--it's like an electrical storm in the brain. 1 in 26 people in the United States will be diagnosed with Epilepsy.
Epilepsy has many potential causes. Some examples include abnormal brain development, brain injury, metabolic problems and genetic causes all can potentially disturb the brain's ability to handle electricity. The cause of epilepsy for many people cannot be determined.
Epilepsy is a very complex neurological condition that manifests itself in numerous ways, and each case can be quite different. For example, not everyone who has epilepsy has the type of full-body convulsions that most people think of when they hear the word epilepsy. Some seizures are difficult to detect and may include a brief stare or a subtle change in behavior.
Video Description of Types of Seizures
Can Epilepsy be cured?
Approximately two-thirds of people with epilepsy become seizure-free using medications. Seizure freedom can also be achieved with epilepsy surgery when the area of the brain that is causing the seizures is surgically removed. Many of the patients who are seizure-free after epilepsy surgery still need their medications to prevent a relapse. Not all patients are candidates for epilepsy surgery. Other patients may improve with treatments such as neurostimulation or a therapeutic diet such as the ketogenic diet. In addition, many children can outgrow their epilepsy. Unfortunately, some patients have persistent seizures despite excellent care. 
How can it affect teens?
In addition to seizures, patients with epilepsy often have difficulty with attention, mood and medication side effects. Young epilepsy patients may also encounter social problems or even bullying.
These latter problems are particularly impacted by the misconceptions surrounding epilepsy. Historically, people have been reluctant to talk about their epilepsy for fear of being stigmatized. While there is growing openness about epilepsy, some families still choose to keep the diagnosis of epilepsy a secret. In fact, a recent survey showed that more than one in three children with epilepsy keep their condition a secret because they don't want to be treated differently, and nearly one in four parents also choose not to disclose the diagnosis in an effort to protect their child from stigma.
What types of treatments can help with Epilepsy?
Many people are able to control their seizures with medication alone, and other therapeutic approaches are available as well, including epilepsy surgery, implantable devices, and therapeutic diets.
I can't tell you what will work for your child, but I can help you start the journey with a bit of guidance from a mom who's been there.
10 Things to Know About Epilepsy
Take notes: Start a journal to keep track of the seizures, it can be a digital file or a paper notebook. Start identifying possible triggers. What did your child eat, how much rest were they getting, what was going on before the seizure. You might be able to figure out causes and start to predict patterns. These notes will also become invaluable when talking to your caregivers. For teens and tweens, start having them keep notes too. It can go a long way towards empowerment. 
Find the right caregiver. I realize a lot of this depends on your insurance, but if you have the flexibility, shop around for the right doctor and practice for your family. We drive a bit farther to a practice 50 minutes away to see a doctor that aligns with our family values. We are keen that our daughter continue to play sports and strive for independence. He's there for us and a great listener.
Join a support group. There are groups on Facebook and scattered throughout the country. Start with www.epilepsy.com to find a group near you.
Get a seizure plan. Seizure Action Plans can help you organize your seizure information and have it available when and where you need it. A prepared plan can help tell others what to do in emergency situations. You can also adapt these plans to different situations in your life. Head here for a PDF form you can download.
Get familiar with the terms. One of the biggest learning curves is getting used to the tests and LINGO. For example what is an EEG? I find Mayo Clinic and NIH to be super helpful. And remember that notebook you started? Yeah, add the new terms you learn there.
Medical alert bracelets. If a seizure happens a medical alert bracelet can be a huge help to caregivers. I like the selection from www.laurenshope.com for more masculine options, RoadID is a great durable option.
Tracking devices: Some families invest in cameras to detect nocturnal seizures. Others rely on seizure alert devices. My daughter's occurrences tend to be in the morning. I like Life360. It's a leading family safety and coordination app. Popular features include location sharing, smart notifications and SOS Help Alerts. It helps me track her locations and allows her to find me.
Clean up your diet: While some families get great results from medically supervised Keto diets (read more here www.medicalnewstoday.com) we have seen improvement with a low-glycemic diet. Many families use vitamins and supplements to support the health of their child. Be sure to run all your ideas through your physician before implementing a plan.
Spread the word with family, friends, teachers and coaches. Silence is not your friend. Educate everyone around you to be aware of what a seizure looks like. 
Take care of you. Having a child with epilepsy can be incredibly stressful. While it may feel like you don't have the time or space to exercise, meditate, sleep and see friends, please make time for your own self care. By making your health a priority you will be a better parent.
SELF CARE FROM MOMTRENDS
PIN IT!
Use Pinterest to save your favorite ideas from Momtrends. Be sure to follow our Fitness and health board here.
Momtrends was not paid for this post.