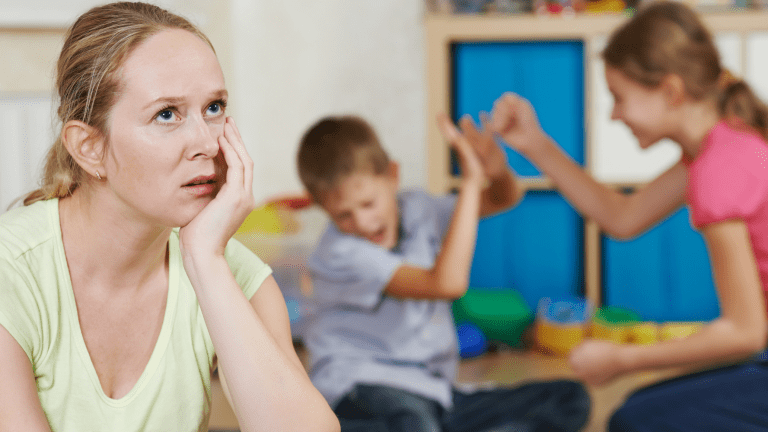 What Is Decision Fatigue?
If you find yourself questioning everything right now, you are not alone
I recently heard the expression "decision fatigue," for the very first time. Without explanation or definition, I instantly understood the meaning and it immediately resonated with me. 
Right now, I am experiencing major decision fatigue. Most of us are. Parents have been bombarded with all sorts of insanity these last few weeks and months, and it's hard not to question every single choice we make. Should we send our kids to school or camp? Are we putting their healthy and safety at risk? Should we see family and friends or cut off all socialization for who knows how long until it's considered completely okay? 
The Covid-19 pandemic has us all spinning our wheels -- as moms and dads, wives and husbands, coworkers and bosses, homeschool facilitators and veritable camp counselors. It has given us too much time and not enough time to figure out how to make it all work. The days are too short to get it all done, but too long to keep everyone entertained.
So, yes, we're all exhausted at the end of the day? The calendar says that we're doing less, yet our body, mind and spirit would beg to differ. Judy Gaman, CEO of Executive Medicine of Texas, offered some insight on how this plays into "decision fatigue," and shared some tips to help us address this form of anxiety. 
Our brains only allow for so much bandwidth, and when that bandwidth is jammed with pop-up decisions like whether to get dressed, what to snack on, or which show to binge, there's no room for the important decisions. Even deciding which store to shop at, when to shop, and how to get in and out safely, can tax the system, especially since safety concerns put the brain on high alert, draining all the mental reserves.
Many people are experiencing symptoms of depression or anxiety. Such feelings can come on suddenly and linger for hours. "You know you're energy's been zapped when you just don't care about the things you used to love," says Jennifer McDaniel, a wellness strategist, energy coach and owner of Soul Abode (www.soulabode.com) "It's not just about self-care, it's about soul care. Give yourself permission to retreat, taking a step back to BE instead of DO."
5 Tips for Combating Decision Fatigue:
- Lay out your clothes the night before. Not only will this motivate you to get dressed, it will free up one less decision for the morning hours, allowing you to focus on more important things.
- Make a list of to-dos. Having a list to check off helps keep you on task and gives your mind to prepare for what's coming next.
- Recognize the feelings of fatigue and grant yourself grace. This may mean going for a walk, taking a short nap, or meditating with a focus on centering yourself.
- Arrange your dietary habits to include more brain foods, like nuts and avocados, and less brain drains, like carbs and sugars.
- Get lost in a good book. Reading for pleasure allows a break from reality. Your only decision is to turn the page.
Want more from Momtrends?
1. Parents Working From Home Can Learn From Their Kids
This is not a sponsored post. Tips and some copy by Judy Gaman, CEO of Executive Medicine of Texas.