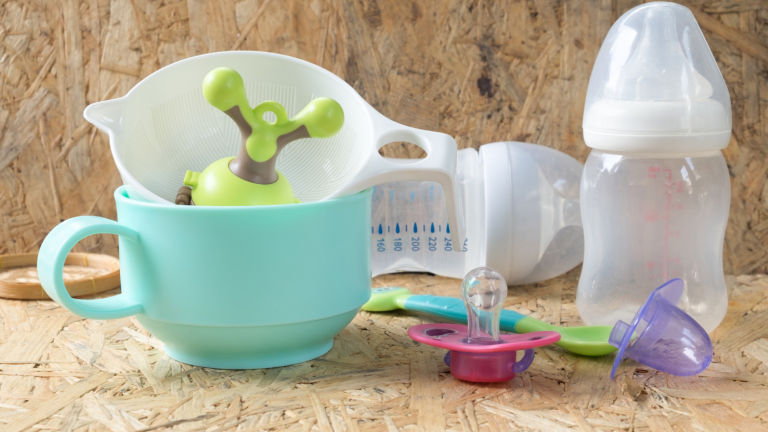 Ways to repurpose, recycle and resell strollers and baby gear
Here are our ten top solutions to the problem of what to do with all the accumulated stuff baby outgrows.
Babies require a fair amount of gear, it can be expensive and time consuming to research and purchase everything you need to keep your child safe and happy. When they outgrow the strollers and gear, it can feel wasteful to toss out perfectly good items. I've got a great list of ways to repurpose, recycle and resell your strollers and baby gear.
Related: 10 Best Sewing Kits for Kids
10 WAYS TO KEEP YOUR BABY GEAR OUT OF THE LANDFILLS
Move of us start with passing along items to friends and family, after that, maybe a yard sale or church donation. But after that, many parents lose steam or are stumped on where to donate or how to resell baby gear. Here are our ten top solutions to the problem of what to do with all the accumulated stuff baby outgrows.
Donations: Good+ has been a partner of ours for years. With warehouses in New York City and Los Angeles, Good+Foundation partners with approximately 115 innovative anti-poverty programs across the country. The goal is to incentivize parental enrollment and participation in programs like counseling, health services, employment assistance, financial literacy, co-parenting classes and more. They are looking for NEW items (like gifts you just never got to use). They have a list of sister sites across the country too. Head here for donation details.
Resale Sites for Gear: A wide array of gear: strollers, carriers, swings, play yards, and high chairs. Mercari also resells kids' clothing, as well as kids' toys, from board books and Barbies to Legos and video games. The site charges a 10% commission on sales, plus a $2 processing fee for direct deposits under $10.  You can choose to cover shipping yourself or have the buyer pay at checkout. Mercari labels are covered with up to $200 Shipping Protection and are a flat-fee for all 50 states. It's a great place to resell premium strollers.
Resale Sites for Clothes: ThredUP is an online consignment and thrift store where you can buy and sell high-quality secondhand clothes. Find your favorite brands at up to 90% off. Contact them online and they provide the shipping label for you to send your clothing, then drop your kit off with FedEx or USPS. You can get cash or credit to shop the site.
Car Seat Trade-In: Twice a year, you can bring an old, expired or damaged car seat to Target and recycle it to redeem a coupon on your Target app or Target.com/circle for 20% off one car seat, one stroller or select baby gear. Materials from the old car seats are recycled by Target's partner, Waste Management. Get more details here.
Gear Trade-In: Get a buybuy BABY gift card when you trade in your gently-used baby gear at any buybuy BABY store. Head here to see all the details,
Community Recycling: The Buy Nothing Project was founded in 2013 with the mission to build community by connecting people through hyperlocal gifting, and reducing our impact on the environment. On Buy Nothing, you can post three things: GIFTS of items or services that others can use, ASKS for things you could use, GRATITUDES to show appreciation and thanks.
Get Creative: Turn those baby clothes into a keepsake quilt. It's a wonderful way to preserve all those memories from the adorable clothing items from your baby's first years. If DIY isn't your thing, head to Etsy to find your quilter.
Terracycle Clothing Recycling: They've partnered with Carter's Baby & Kid Clothing Free Recycling Program easy. Simply download a free shipping label to ship your baby & kid clothing to TerraCycle, and they'll recycle it. You'll get loyalty points to shop for Carter's in exchange.
Amazon Trade-ins: For pricey video monitors, try the Amazon Trade-In program here. You'll get an Amazon gift care PLUS up to 25% off a new device.
List it for Free: For bulky items like strollers, you might have luck listing it for "free" on Craiglist. In Vermont we have a platform called Front Porch Forum for giving away items, you can also search "buy nothing" to find out bartering/swapping sites.

This is a start, but we have to keep moving forward, making better gear and finding purpose for our old gear. C'mon Millennials, you got this!
MORE OF OUR FAVORITES
Our Favorite Momtrends MVP's Winners for Babies.
PIN IT!
Don't forget to save your favorite baby gear and ideas on Pinterest and follow along with our Gear for baby and kid board too!