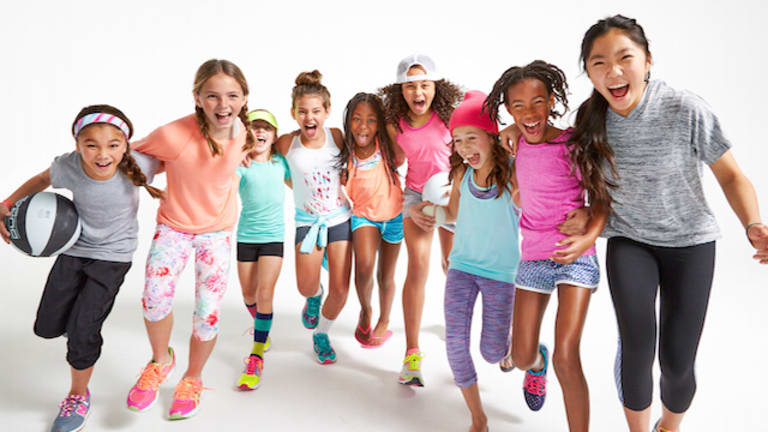 Ten Places to Shop for Tween Fashion Inspiration
Our top picks of clothes for girls 9-12. Tween fashion can be tricky, use this list to navigate the trends.
Fashion can be so much fun. It's a way to express yourself and build confidence, but it can also be tricky, especially when you are a tween girl. From age 9-12 girls are trying on different personalities and versions of themselves, and this means clothing. Here are ten place to shop for tween fashion inspiration.
Related: 10 best sewing kits for children
Ten Places to Shop for Tween Fashion Inspiration
Our list includes things from top to bottom. Many of the picks are slightly pricey, I always opt for quality over quantity.
Bras and Underwear for Tweens
8. Yellowberry is our favorite place to shop for first bras. The branding is excellent and the quality is worth the price. We love the the best-selling Ladybug style as a first bra. No padding is needed in these super-soft, ultra-comfy bras. They covers seams are covered for extra comfort, and the colors are gorgeous. Shop www.yellowberrycompany.com
When it comes to the first period, we're fans of Thinx underpants made for girls called Thinx (BTWN). These are period panties made from organic cotton and sized just for younger bodies. The panties hold up to 4 tampons worth of fluid (sorry, there's no elegant way to describe this). Thinx (BTWN) can be worn alone or with other period products for extra leak protection.  The Fresh Start Period Kit is $59 and includes three cute styles. 
On light days or on days you THINK you might get your perios, Thinx (BTWN) can replace pads and pantyliners. On heavier days, they can be worn as a backup to other products for extra protection. Machine wash and line dry.
9. Lucky & Me is our go-to for the softest underwear that's tag-free. Sadly they stop at size 10, I wish the boys shorts and bike shorts came up to size 14. I'm hunting for a new tween brand to fit this niche after size 10, let me know if you have ideas.  Shop Lucky and me here. www.luckyandme.com
Workout Options for Tweens
10. Athleta Girl: Our go-to shop is used to be Lululemon's junior line called Ivivva. Now they they have closed down that line (why?), we rely on Athleta Girl. It's a GAP brand and the prices drop quickly (like all GAP product). The gear is colorful and well-constructed. Shop Athleta Girl here.
Designed for girls aged 6 to 14 years, the collection will covers a range of activities and sports, including running, soccer, dance, gymnastics, basketball and swim. The fit isn't too sexy, it's more about fitness and fun.
There you have it friends. This is the start of my list. I'd love to continue to build on this list. Please feel free to add your ideas.
MORE BEAUTY FEATURES FROM MOMTRENDS
PIN IT!
Use Pinterest to save your favorite beauty finds. Be sure to follow our Parents of Teens and Tweens board here.
Momtrends was not paid for this post.