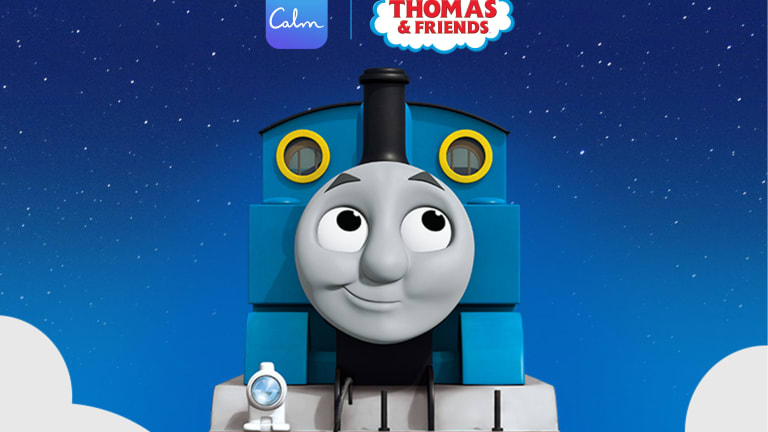 Thomas the Train Celebrates a Birthday
Happy birthday Thomas! Four ways to help the world's most beloved train celebrate 75 years.
The first Thomas & Friends story was created 75 years ago by the Rev. W. Awdry for his son, Christopher. Today, Thomas is just as beloved by children as he was when he first chugged down the tracks in 1945.
Related: Unplugged creative play with BigBoxPlay
Writer Jia Tolentino researched the locomotive empire for her 2017 article in the New Yorker. She said the Thomas the Tank Engine universe was the brainchild of an Anglican minister, the Reverend Wilbert Awdry, who in 1942 began telling stories about trains to amuse his son Christopher, who had come down with the measles. The first volume in Awdry's "The Railway Series" was published in 1945. Get more facts in this meaty New Yorker feature article.
Since the 1940's the Thomas and his friends have exploded into a world of movies, live shows and of course, merchandise. It's hard to argue with the appeal of the sweet train, he always wants to do the right thing and hard work is always rewarded. 
Ways to Celebrate Thomas' Birthday
"Choo! Choo!" If you're looking for ways to wish Thomas a happy birthday, we have four fun ways that your kids can join in the fun with famous train and his friends:
Happy Birthday, Thomas! Album – Throw a dance party with the kids while listing to Thomas' new birthday album (available now) that includes three new celebration themed songs. The album is available across all major digital music platforms. The brand is also launching over 50 more new songs throughout the year, with accompanying music videos on YouTube.
Thomas & Friends Storytime Podcast - Beginning May 12, kids will be able to tune in to and listen to a podcast created just for them featuring new Thomas & Friends stories. There will be 46 stories released weekly, including origin stories of favorite characters, Thomas versions of fairytales, and adaptations of previous television episodes and books. Each episode ranges from 5-10 minutes in length and will be available on all major podcast platforms.
Thomas & Friends Adventures! Birthday Bonanza App – Coming May 19! The Adventure! app will be releasing a birthday edition so kids and celebrate Thomas's 75th anniversary while discovering the world with Thomas & Friends. Kids can also build custom tracks and race against Thomas' friends. Available in the Apple App and Google Play stores.
Thomas & Friends Bedtime Stories – Wind down each night with special Thomas & Friends-themed sleep stories and guided meditations on Calm, the world's #1 app for sleep, meditation and relaxation. Calm's bespoke content will allow families to enjoy a new, immersive way to engage with Thomas & Friends through mindfulness. The content will be available for free for the month of May on the Calm app.
MORE KID-CENTRIC IDEAS FROM MOMTRENDS
PIN IT!

Need more ideas on what to do with the kids? Be sure to follow our Activities to Do with the Kids board on Pinterest here.