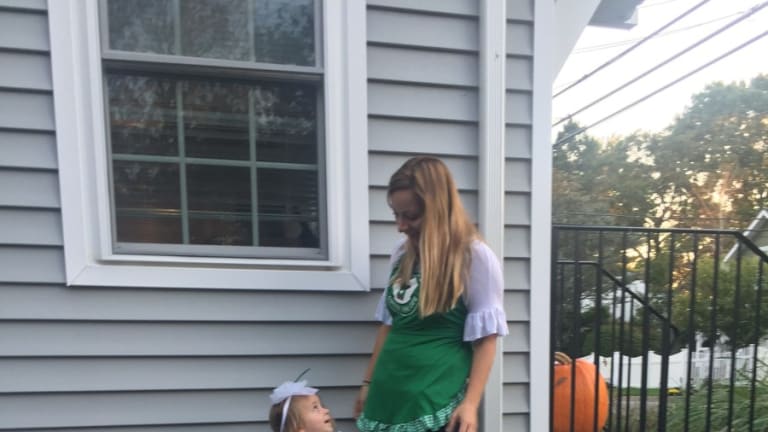 Halloween Costumes So Deliciously Cute You'll Want to Eat Them Up
The Littles Will Look Positively Yummy in these Halloween costumes for the kids!
Okay, I'm doing it. Mark the calendar: it's September 18, and I'm officially ready to start talking Halloween. 
I don't know when exactly I became Oct. 31st obsessed, but I'm suddenly swept up in costumes and candy and all that is spookily cute. Halloween is just THAT much more fun when you're a mama. Maybe it's all the adorable dress up options for the littles.
There are some ridiculously sweet ideas for kiddos out there, and I tend to gravitate to these delightfully delicious costume confections. And, luckily, my little lady is as agreeable as she is adorable--so we've been able to model a few.
Related: Our favorite Halloween treat bags
Little Cupcake: Sugar, spice, and everything nice. This yummy pretty-in-pink costume is so scrumptious, you'll want to take a nibble off the top. Sprinkles and a cherry headband will make your goodie to-shoes look like a dessert diva.
Frappa-Chica: I'll have a tall non-fat, half-caff, extra-foam, with whip love her a latté, please and thank you. Coffee-obsessed mamas will be addicted to this cuppa cutie. And better yet, there's a coordinating barista costume for mama. How fun!
Cookie Love: Who doesn't love chocolate chip cookies? This jumbo baked softie could melt hearts.
So what do you think? Are you on board with these frilly foodie costumes? (If you are, stay tuned, next week we'll be sharing coordinated 'value meal' family costumes!) I've rounded up a few more dessert dress-up ideas for littles. Good enough to eat!
Top left to bottom right: Slice of Cake, $26, Ice Cream Cone, $25, Gum-ball Machine, $84, Bowl of Cereal, $, Donut, $64
MORE HALLOWEEN FUN FROM MOMTRENDS
PIN IT!
Need more ideas on what to do with the kids? Be sure to follow our Activities to Do with the Kids board on Pinterest here.
This is not a sponsored post. It contain affiliate links.