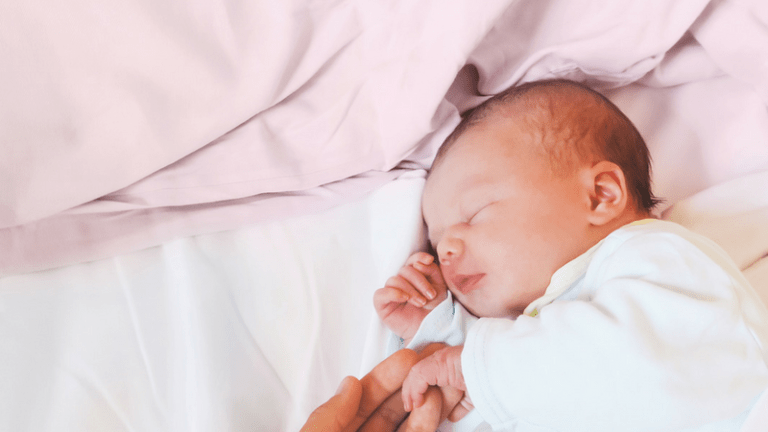 The Most Popular Baby Names on the Rise
Selecting a name for your child can be a daunting task. There are so many things to consider, and it's a huge responsibility for a soon-to-be parent. 
I had an easy timing naming my son, Grant. I liked that it was a simple, strong, and suitalble name. It means tall and handsome, and it just rolls off the tongue. One syllable and commanding. 
Naming my daughter, on the other hand, was incredibly hard. I hemmed and hawed and hemmed some more and when we finally landed on Penelope, I felt mostly confident in the choice. That is, until someone asked me if I named her after a Kardashian child. Then I decided the nickname Penny really rubbed me the wrong way; try having THAT conversation with distant relative. "It's Penelope." Ugh. 
I've gotten over my doubts, and I, happily, think the name now suits her perfectly; but it just goes how important this decision is.
Want to buck a baby-naming trend? (Or embrace it?) According to names.org, these are the top 15 boys' name on the rise in 2018 and the top 15 up and coming girls' names, too. 
15 Growing Boy Names in 2018
Bryson
Mateo
Greyson 
Theodore
Ezra Asher
Leo 
Elias
Lincoln
Leonardo
Roman
Easton
Josiah
Oliver 
Carson
15 Fastest Growing Girl Names in 2018
Luna 
Adeline 
Eliana 
Aurora 
Camila 
Elena 
Quinn 
Hazel 
Kinsley
Willow
Mila 
Riley 
Eleanor 
Cora 
Ruby
This is not a sponsored post.